Posted by
Martin Waxman
on Sep 12th, 2010 in
Posts
|
It didn't matter that I'm the instructor, yesterday I had first-day jitters for my social media course. This was amplified a bit when, at 9:05, I looked around the computer lab and no one was there (we start at 9 a.m.).  Turned out the class was listed in two rooms and the students were doing the same thing as me: patiently waiting and wondering what was going on.
Once we got settled, we reviewed the course outline and I talked about social media in general and the things we'd be covering and from the questions and looks on some faces, I remembered again how new social media is to most people.
It's so easy for those of us who have been involved in social media for several years or more to take it for granted and assume it's as commonplace as a news release, when in fact it isn't.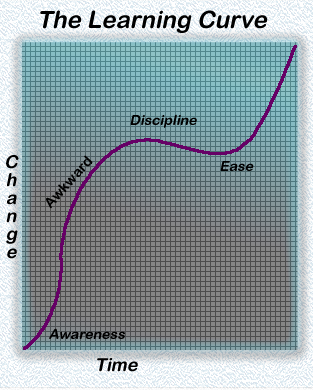 And whether we're talking to students, clients, bosses, colleagues or friends, we shouldn't make assumptions. We should define the terms clearly and simply, explain how the various tools work and what their benefits are and answer questions with patience and good humour.  Those of us conversant in social media need to step back and realize that, as with anything else, there's a learning curve.
I know I had it – have it, really, because one of the things I like best about social media is how it's still evolving and there's so much for all of us to understand.
And really when you get right down to it, aren't we all students of social media right now?
*FDOC: first day of class
Posted by
Martin Waxman
on Sep 3rd, 2010 in
Posts
|

As we head into Labour Day and the annual Jerry Lewis Telethon, it's a question that popped into my head.
Not because MDA was one of the early organizations to live stream a broadcast. Nor because their website features Facebook, emotional videos, Twitter and a tote board with a live countdown to the show.
No, this goes back further than that – to the way slapschtick comic Jerry Lewis took on a cause that was close to his heart and lent his celebrity, energy and time to build an engaged community around it. And the approach he used reminds me a lot of social media.
Here's why:
He started small and built a community – the telethon began in 1955 and raised $600,000 (I got that from the MDA twitter feed). From there it grew to a 'Love Network' that spanned North America.
He's in it for the long haul – Lewis says he'll keep raising money till they find a cure – and 55 years later no one would question his commitment.
He understands relationships – look at the way he kibbitzes with the doctors and researchers, sponsors and celebrities. And more importantly, look at the respect he gives the folks (mostly kids and their famillies) who are affected by neuromuscular disease.
He interweaves local and global –  whether it's a grassroots fundraising event or a high profile charity concert, a small business donation or a corporation's big cheque, hometown TV personalities or Vegas stars – everyone feels a part of the story.
The organization has grown, created ambassadors and helped many people. And it's not surprising they've embraced social media too. In many ways, they were there from the start. I hope they beat their goal again and find a cure for muscular dystrophy. So tune in, laugh, cry and think about giving to this worthy cause. And follow the conversation #MDATelethon.
By the way, the telethon is also one of my favourite TV experiences. You can read about that here.