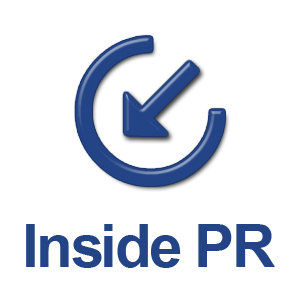 Skype issues meant we broke from our usual Friday recording time for Inside PR and instead talked on Monday – which meant Gini and I could extend our birthday celebrations a few more days…
We start with listener comments, first from Megan Getter, a student in Barbara Nixon's PR class, who contends Kenneth Cole's mis-tweet is similar to the poor judgment in the Groupon ad on the Superbowl.  Gini mentions Dino Dogan who wrote a blog post about how some brands seem to be setting out to create controversy when promoting their products.  Another listener, Liz, responds to our discussion on the Internet shutdown in Egypt and likens open online access to the right of free speech. Finally, Victoria Procunier asks about LinkedIn product recommendations. Gini believes we should filter through what's real in the same way we filter reviews on other sites.
Joe congratulates Terry Fallis, Inside PR and Thornley Fallis co-founder, on his first novel's selection as the essential Canadian novel of the decade in the Canada Reads competition. It's a literary and social media success story and a great case study or publishers. It's also a terrific read!  
Today's main topic is a site called Americans Against Food Taxes, which bills itself as a "coalition of concerned citizens, responsible individuals, financially strapped families, small and large businesses in communities across the country – opposed to the government tax hikes on food and beverages, including soda, juice drinks, and flavoured milks".  Joe points out the site is sponsored by organizations that sell or manufacture sweetened drinks and wonders if this isn't an example of astroturfing. We discuss the implications and ethics around these types of sites and their impact on PR. If any of you have further insight on the group, we'd love to hear from you.
This is the first week for a new feature where we talk about a recent post on our blogs.  Gini discusses her take on the Groupon Superbowl ad and I mention being SAD – that is, having split-attention disorder.
A quick reminder that we're doing a live recording of Inside PR at PodCamp Toronto, with special guests Terry Fallis and Dave Jones!  It's an interactive session, so please bring your questions and comments. Hope to see you there.
Let us know what you think!
Send us an email or an audio comment to insideprcomments@gmail.com, join the Inside PR Facebook group, leave us a comment here, or message us @inside_pr on Twitter. Or connect withMartin Waxman, Joe Thornley, and Gini Dietrich on Twitter.
Our theme music was created by Damon de Szegheo; Roger Dey is our announcer.
This week's episode was produced by Yasmine Kashefi.
Originally posted on the Inside PR blog.