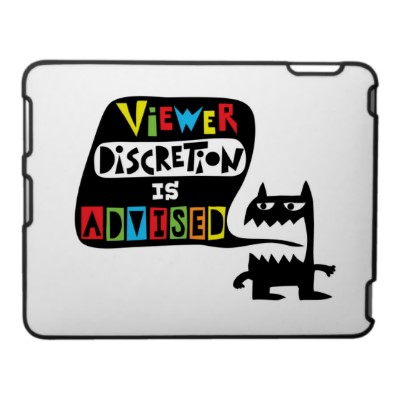 Growing up in the Midwest, discretion was part of my DNA. Yes, I'm Canadian but in many ways we were culturally similar to our American counterparts. So like a character in a Garrison Keillor novel, I was shy with feelings and kept many things to myself. My family and I did not share freely nor did we expect to hear all and sundry from others. We closed the drapes at night.
I'm not saying this was the best way to behave. It's just the way we were. And it meant I was often wondering about what, if anything, I could disclose.  
Having a laconic approach gave me a strong sense of privacy. Even today, when I'm about to tweet or post something, I think twice before pressing send.
I was reminded of this when I read an article in the New York Times about the latest way we're able to expose our personal habits online.
Dscovr.me is a new site, which, along with Sitesimon.com and Voyurl.com, lets you share our browsing history ('clickstream') with friends so they can see where you've been.
Now I think being social is a wonderful thing and as I've said, I'm addicted to many aspects of it. I understand people want to share things.  But browsing?  That's just looking around.  Think about when you're in a store. Would you send friends photos of every item that catches your attention – with no filter or curation?
Sure we can establish parameters – and I hope we set these on all social sites. But I blog, share links on Twitter, bookmark sites I think are relevant, post to Facebook, check-in on Foursquare (sometimes). That gives you a pretty good idea of what I'm doing or thinking about a good deal of the time.
I'm a big proponent of good judgment (it's essential to PR) and feel that before we put even more of ourselves on public display, we should ask three questions:
Do I really understand what I'm doing and the long-term implications for my friends, family and me?
Am I adding value or just contributing to information pollution?
How does what I'm doing help anyone?
Let's answer these as honestly as we can before committing to any social activity – whether online or IRL. There's a big difference between transparency and overexposing.
What do you think?