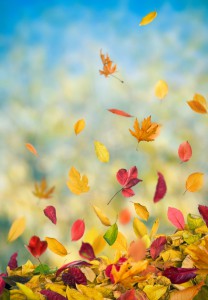 A little over a year ago, I co-founded energi PR. I was looking to start something new.  What I didn't realize then was that my dream was to work pretty much exclusively in social media.
I wanted social to be the core.
So, after many sleepless nights and lots of deliberation, I've decided to make a change. A big one for me both professionally and personally.
I'm happy to announce that my partners, Esther and Carol, have bought my shares in energi PR.  They will continue to build the agency and and I will be stepping away.  This is a good business decision for all of us.  And I'm confident our clients and the agency are in great hands.
As for me, I'm going off and doing something I've wanted to do for a long time.
I'm starting a consultancy – Martin Waxman Communications – focusing on four social business areas: research and communications audits, communications strategy and planning, training and education and editorial content development.  This site will be the hub for that and my blog, which is now called myPALETTE. You'll see the changes soon.
And, I'm equally thrilled to be joining my friends at Thornley Fallis as a Senior Counselor.
Thanks to social media, and podcasting in particular, I've gotten to know Joe Thornley and Terry Fallis really well. I admire what they've created and how they were and are on the forefront of the communications revolution we're living in.
That's what happens when you talk ideas with people week after week on Inside PR. I'll be partnering with Joe and the TF team as a social media strategist and working on projects in Canada and the U.S.
Update: here's a video interview Joe and I did at PRSA conference 2011 about the news.
I want to thank all my clients for their understanding and support and wish Carol, Esther and everyone at energi continued success.
I'll keep on blogging (hopefully more regularly), tweeting, podcasting, and being my social self.  Look forward to connecting with you online and IRL.
Here's to new beginnings!