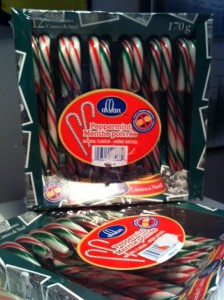 The holidays are almost upon us and I don't want to spoil them for you. But there's something I must share.
Now I'm not into conspiracy theories (well, maybe a little), but has anyone noticed the shortage of candy canes? I'm not talking about those second-rate peach or root beer flavours. I mean the genuine peppermint kind. The ones that come in several sizes – regular, cigar-width and mini – and are wrapped in the kind of cellophane you can never completely remove.
You know the ones I mean.
Read More