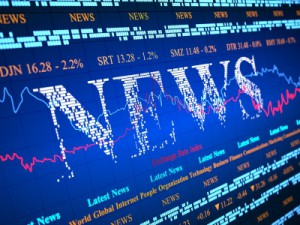 Social media amplifies, the good, the bad and the PR crisis. It seems that every week some sort of issue percolates to the surface and catches our attention because of the combination of social media and an organization's failure to communicate.
I attended a Council of PR Firms panel on this subject at SXSW with industry leaders Gary Stockman, CEO, Porter Novelli, Bob Pearson, president, W20 Group, Melissa Waggener Zorkin, CEO, president, and founder, Waggener Edstrom Worldwide and Mark Stouse, VP and global communications leader, Honeywell Aerospace. The group felt the last part of 2011 and early 2012 had more than its share of PR crises and looked at five high profile cases and whether or not the organizations involved used communications effectively to help resolve them.
They discussed Susan G. Komen Foundation pulling support from Planned Parenthood (failure); the Netflix price increase debacle (failure); American Airlines' bankruptcy announcement (effective); Lowes pulling its American Muslim TV ads (failure); and Zappos informing customers about an online security breach (effective).
Without going into specifics for each example, several things stood out for me. One was the fact that some companies are so used to being considered the 'good guy', they assume they always will be and can't accept when the situation changes. This works against them in a crisis. And just because an organization has what it believes to be a breakthrough idea, doesn't mean people will perceive it that way too. You need humility to understand that.
Also:
Under stress vision narrows and that can be dangerous. Communications people accustomed to two-way interactions can do 'overwatch' and provide a much needed perspective.
Saying I'm sorry in a human way personalizes the issue and demonstrates that an organization cares enough to really fix the situation.
It's important to work with communities – online and off – to solve the issue.
Engage with the people who love you and listen to them. Every day.
Most organizations know about the possibility of a crisis early on, yet are blindsided because they haven't done adequate planning.
You need to look at your story from different angles and anticipate how various influencers are going to report it; that includes the Jon Stewart factor (i.e. comedy coverage).
Despite all your successes, don't take any of your relationships for granted.
Build equity through actions, not words.
Will these suggestions help you avert a crisis? Probably not. Mistakes or mis-steps happen all the time. Engaging with your community on an ongoing basis is step one. Then, if an issue does arise, a company needs to take responsibility and demonstrate its commitment to solving the situation quickly and effectively in order to help restore its reputation.
Do you have any other suggestions to add?