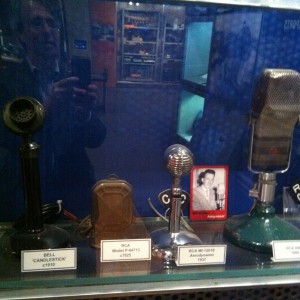 And it all began with a 50 watt podcast…
When Gini Dietrich, Joe Thornley and I took over the reins of Inside PR, who knew it would be the start of a new vision for PR, communications and social media and an exciting partnership to boot?
You may have already seen the announcement on the TFC website, Gini's blog and Joe's blog that Arment Dietrich is partnering with TFC to serve clients in the US, Canada and the UK. Exciting news for all of us.
What does it mean?
It means that, in addition to talking with my two good friends, colleagues and PR thought-leaders every week, I will now have the opportunity to work with them and their teams to create breakthrough ideas and programs – 'communications for the connected era'. As Joe says, we're like business consultants with communications expertise and we're focusing on strategy, social media, content marketing, earned media/PR, video and design.
Last fall at the PRSA International conference, Joe and I announced that I was going to be working with Thornley Fallis. I've always felt Joe was a forward-thinker. And I've known and respected Joe and Terry Fallis for a long time. My time at TFC – just over six months – has been fun and rewarding.
So who wouldn't want to continue doing what you love to do and working with people you trust, like a lot, admire and respect?
And we're always open to find other like-minded partners.