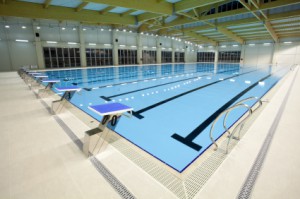 How do you approach to social media?
Some people gracefully dive in and make it look so easy. Others might try a running jump, though hopefully they're careful not to land on anyone. You could wade in, slowly, one step at a time till you acclimatize. Or perhaps you're the kind of person who just splashes everyone in the face because you're looking for a reaction.
Forgive the metaphor. It's hard to resist because I'm an Aquarius and also because the weather these days has been unseasonably sunny.
This is the beginning of a guest post I wrote for the Jugnoo blog. Here's where you go to read the rest and hopefully figure out your place in the great social media waterpark.
But before you do, I'd like to pause for a commercial message (it's coming) and to thank the folks at Jugnoo, Lindsay Bell, Danny Brown, Hessie Jones, Julie Tyios for inviting me to write for them. They're also planning the content-rich Social Mix 2012 conference in Toronto on July 26. It features Gary Vaynerchuk, Amber Mac and Geoff Livingston and my good friend Gini Dietrich. There's an early bird registration until the end of June. And if you use the code Waxman20, you get an additional 20% off the price. Hope to see you there.
And now back to our regularly scheduled programming…