Posted by
Martin Waxman
on Aug 24th, 2012 in
Posts
|
I've known Gini Dietrich a long time – we first met and became good friends at Counselors Academy and over the years, I've watched her considerable writing and strategic communication talents propel her blog into a social media must-read and alter the course of her business.
She recently teamed up with Geoff Livingston to write a new book, Marketing in the Round, that presents a strong case for business transformation; that is the need to tear down the silos entrenched in most organizations and work collaboratively across all disciplines to market and build relationships for our brands (and ourselves).  (more…)
Posted by
Martin Waxman
on Aug 20th, 2012 in
Posts
|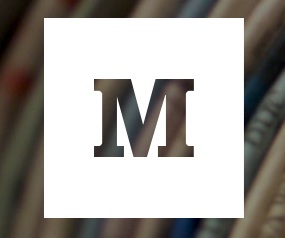 Medium is a new social network that's trying to change the way we publish and share content.
Lofty goal.
It's the brainchild of Blogger and Twitter founders Ev Williams and Biz Stone, who've created a platform that's simple and elegant, highly visual and organized around topics rather than authors.
It's currently in Beta and I haven't had a chance to test the site yet. However, from what I've seen, there's a Pinterest-type aesthetic at play.  Which makes sense given the ever-increasing visual nature of the Internet.  (more…)