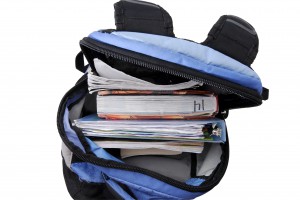 One of the great things about teaching is it gives me the chance to go back to school in the fall – though I don't get to buy all new supplies.
Starting September 15, I'll be at the lectern (OK table) Saturday mornings for another session of Building Social Media Relationships, a 13-week course at McMaster University School of Continuing education. This is the fourth time I've taught the class.
We begin with an overview of communications and network theory and their impact on social media strategy and move into modules on content marketing, community engagement, blogger relations, ad exchanges, issues management and measurement. 
The core assignment is a blog each student creates, writes and promotes.  It can be about any subject the student is passionate about (within community standards, of course :)) and students have to post at least twice a week during the term, comment on other blogs and use social media tools to build a community.
This year I'm adding a video component and encouraging students to include a short self-produced video in their blog.  I'll share the student's blogs and Twitter handles later in the fall so you can follow them if you'd like.
Because things move quickly in social media, I update the lectures every year to keep the focus as current as possible. We take a professional approach since the students – ranging in age from their early 20s to their 30s, 40s and 50s – are working in marketing or PR (or looking for a job). I also find their personal experiences and perspective add depth of the course.
There are a few places left. The link above will give you details on how to register.
And if you're interested in more general info on social media education, here's a post I wrote for SpinSucks.
And now if you'll excuse me, I have a few lectures to prepare. Hope to see you in class.