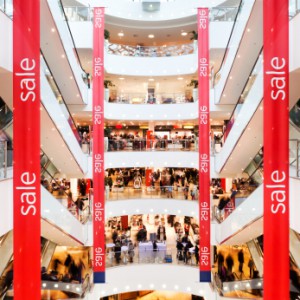 Having data about your customers is good. Having the right data is better.  And knowing how to harness that data properly is obviously the best situation.
A post in Harvard Business Review talks about how one company is using its data to understand its customers, gain insights on new products and even alter the supply chain.
This reminds me of how my dad used to run his business. He didn't use a computer or any kind of database. In his store, he was his own CRM software. 
However, he was never very good with names and often referred to customers as 'friend'. And you wouldn't believe how many people came in and when one of his clerks asked who the person was, they always said tell my dad it's his friend…he'll know who it is.
My dad took the time to understand and get to know his customers. He remembered what they bought. He had a lot of friends :).
They appreciated his help and attention and kept returning and spreading the word. And that made his business a success.
It's all about the customer
These days some agencies look at customers strictly as dollars and cents. They're so worried about overhead they don't think about why they might be the best agency for a client – or might not. They take on any job that comes through the door – even though they don't have the expertise or drive to service it effectively. It becomes a commercial transaction, a flow of cash and nothing more.
As a result, the agency's work becomes as shoddy and mediocre. And mediocrity leads to contempt.
It also leads to poor performance, bad value for the client, a loss of agency (and industry) reputation and disappointment all around.
It's up to agencies to change that. Here are four things agencies should strive for – always:
Excellence. The agency should be the best at what it does. And that means practice and participation, learning from mistakes, a culture of curiosity and constantly challenging itself to do better. The opposite of complacency.
Passion and understanding.  That doesn't necessarily mean direct sector experience. But it does mean the agency must be committed to learning about the client's business and then producing the type of outstanding work a client needs to achieve its goals.
A true meshing of values. That includes trust, respect, ethics, transparency and the ability to have honest, open and candid discussions. All the elements of a strong relationship.
Agreement from both sides on fee structure and scope of work. And what happens if things change.
So stop chasing after the fast buck. Agencies need to know where their talents lie.  They need to pick and choose projects based on what they do best. And then they have to do better.  Everyone benefits in a scenario like this. And while we're on the subject, here's an infographic that features 10 things you should know about customers.
Do you have any customer service tips to add?