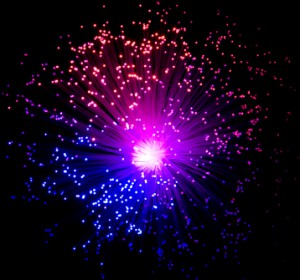 Now before you rush for Purel, this isn't a biologically-inspired post.
It's about the way some stories spread like wildfire and others have a slower, more steady flame.
Yesterday, I ran into my neighbour, Dr. Mike Evans. Dr. Mike knows a thing or two about viral – and not just because of his medical practice. His 23 1/2 Hours video has over 2.8 million views (and growing). When it was launched, it caught on organically with no promotion strategy. But that's another story. 
Since then, Dr. Mike has produced other videos with the goal of creating a visual medical resource online. Topics range from stress to concussions to diabetes and he has more in the works.
Many of his videos are longer than the three to five minute length people are accustomed to viewing. I asked him about that and suggested he might want to cut them down so they're quicker to watch.
His response: Sometimes you need more time to tell certain stories.  Not every video has to go viral, if it goes bacterial, that's OK too.
Of course that's a medical reference we're familiar with – doctors telling us our treatment depends on whether an illness is viral or bacterial.
I think it's a good lesson for marketers too.
Too often we look to the proverbial viral video as the ultimate measure of success. Yet not every video has the type of content that appeals to a mass audience and can generate huge impression numbers.
However, if we create bacterial videos – that is videos with a targeted and more highly involved audience – we have the opportunity to build stronger relationships and see greater engagement. Which could ultimately lead to better outcomes – as a physician might say.
That's his prescription.
Interested to hear your take.