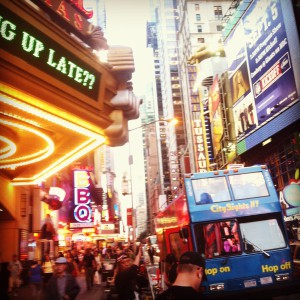 At first glance my headline reads like it was written by someone specializing in SEO.
Or that I fell on my head.
The words are awkward and jargony and seem like they're trying to be much more important (pretentious?) than they actually are.
That's partly because they've become cliches.
Which is too bad because at one time they all had useful meanings. 
Integrated – 'combining or coordinating separate elements so as to provide a harmonious, interrelated whole'.
Solution – 'the act of solving a problem, question, etc.'
Convergence – 'to tend to a common result, conclusion, etc.' (OK that's for converge but the word converge was in the definition of convergence.)
But that's not the point of this post.
The headline refers to the idea that agencies stumbling around the new communications order should break down the silos, as Gini Dietrich and Geoff Livingston say, and combine communication/PR, marketing, writing/editing and production skills in fresh ways.
The barrier, of course, are all those people clinging for dear life to the safety of what they know:  PR stuck in a media relations rut, advertising glued to 30 second TV, digital wed to BIG landing pages and flash.
These are the same folks who say: but that's how we've always done things; fight turf wars to protect their fiefdom; and are above all, resistant to change.
That goes for folks on both the agency and client side.
Time to redefine our agency specialties
Combine them with a bunch of other visual marketing and digital ingredients and ask 'Will it blend?':
PR – stop being wedded to earned and get good at buying ads using real-time bidding technology.
Advertising – ease up on bending the truth and learn how to build authentic relationships.
Marketing – tone down the SCREAMING! and work on an actual conversation – without a coupon.
Media – break out of banners and try engaging a community instead.
The marcomm world is moving fast and slowly at the same time. And we need to look at what we do from an off kilter perspective, try something for the first time, fall on our face, sheepishly crawl away, learn something.
The recipe won't be perfect at first.
But if  we're curious and persistent, our half-baked notion might just become the full-baked agency of the future.
Interested to hear what your recipe might be.