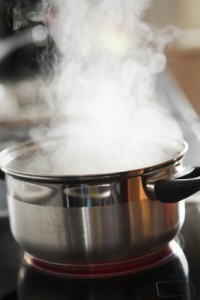 Last week during the U.S. presidential debate, KitchenAid got into hot water when one of its staff tweeted a rude, snarky comment from the corporate account, rather than using a personal one. You can read more about it from Gini Dietrich.
This isn't the first time something like this has happened and it won't be the last.
So, if you manage professional and personal Twitter accounts and you feel you have to make a mean, sick, tasteless, angry, off-colour, blue or otherwise offensive remark/joke – and you're not a comedian or known as a snarky person online – here are two tips to think about before you press send:
1. Test your material on a few people you trust beforehand, and consider whether or not you're being hurtful and if this is something you really must say. In other words, use your judgement and resist the urge to post immediately.

2. And, if you do decide to post the remark – check, double check and triple check you're using the right account. And ask yourself one last time if  putting it out to the public fits with your online personality or or if you're just showing off a little. Then tweet away (or not).
These mini-conflagrations always have two things in common:
The user is managing multiple Twitter accounts
The tweet is always in questionable taste and could harm a brand's reputation
It's all a part of learning how to navigate in the new personal/professional social landscape, a place when our various worlds consistently collide.
We talk more about this on Inside PR 3.12.  Have a listen and let me  know what you think.