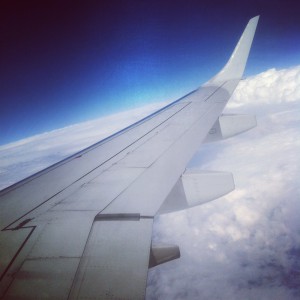 Thought I'd share a list of events I'll be attending over the next few months:
PRSA International Conference, San Francisco (October 14 to 16) – The largest gathering of PR professionals in the world and a first class line-up of speakers including a keynote by Twitter founder, Biz Stone.  This is the second year Inside PR has partnered with PRSA and we'll be there to interview some of the presenters and reconnect with old friends. Also, I'll be presenting my Social Media Barometer on Sunday. Hope to see you there. You can follow the conversation at #PRSAIcon. 

MeshMarketing 2012 (November 7) – I've said this before but the two Mesh gatherings are my favourite Toronto social media conferences.  The organizers do a great job selecting high calibre speakers who offer thought-provoking,  ideas-driven sessions.  Think graduate level digital and social media. This year, Inside PR is partnering with Mesh so we'll be on hand to interview some of the presenters. Hashtag: #mm12.

Counselors Academy/CPRS event, Toronto (November 8) – Counselors Academy's spring conference – where senior agency leaders and PR entrepreneurs meet to network and discuss business and communications trends – is always high on my list.  (Disclosure: I'm past conference chair and on its executive committee.) In November, CA is partnering with CPRS to host  our first Canadian mini Counselors event featuring incoming chair Indra Gardner, chief inspiration officer, i.d.e.a. Indra will be speaking about the changing business of communications. Hashtag: #CAPRSA. This event is sponsored by Cision Canada (who also happens to be a client).

NCPRSA 2012 PR and Marketing Seminar, Raleigh (November 15) – A gathering of North Carolina PR and social media folks who come together for one day to discuss the PR/communications landscape. I'm speaking at the conference and also catching up with friends Dana Hughens, Roger Friedensen, Chuck Norman and Alan Cohen.
Which events are you looking forward to this fall?