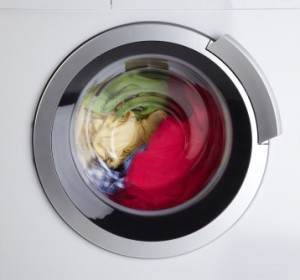 Earlier in the year, I wrote a story for PR News (subscription required) about why public relations agencies are lagging behind in our social and digital world.  It's still timely, so I thought I'd share an updated version with you.
Many PR firms approach social media the way ad agencies approach PR. That is equating PR with publicity…for the ad campaign.
Unfortunately, we can draw a similar analogy when it comes to PR and social media. Too many firms claim they understand it yet simply add blogger outreach or Facebook page management to their standard toolkit.
They look at social and digital communications through a publicity and not a publishing lens. 
So what's the problem?
I think it stems from two things:
People are too comfortable with their current knowledge set;
Learning requires energy, a fresh approach and time.
With some notable exceptions, the change in agencies seems to be coming from younger practitioners and not the top.  And while I applaud the new generation and all they have to offer, there's complacency at the leadership level that could be toxic to our profession's long-term reputation and credibility.
Social media offers us a new way to practice and build relationships. It enables us to go back to the foundation of PR and, if I can reference communications theorist James Grunig, lets us engage in two-way symmetrical communications – a conversation.
Here are four essentials I believe every PR agency must do to thrive in social media:
Listen: It's the first step and it needs to happen both online and off. We must monitor conversations, listen to what influencers are saying and pay attention to some of the forward-thinking practitioners we work with.
Learn and teach: Too often we let our experience get in the way and fall prey to a been-there-done-that mentality. Instead we need a wake-up call to open our minds and adopt a student's attitude of discovering, testing, learning and applying.  And then we can educate and train our clients, provide them with the resources to succeed. That's a new opportunity for us.
Participate: One of the things that sets social media apart is its DIY nature.  We have to find time to try the tools, analyse and critique them and then advise clients on the best course of action.  But we can't be everywhere at once (and still do our work). We have to use our practical knowledge to strategically select the platforms where we (and our clients) will have the biggest impact.
Practice: That is, we must alter the foundation of our practice.  We need to be brave enough to admit to our clients that like media, the traditional PR model is broken.  But it's also evolving and we can guide them along the way. We need to learn how tell stories visually as well as we do with words. We have to place less emphasis on mainstream media relations and more on one to one relationships.  And we need to abandon incomprehensible corporate-speak in order to help organizations build trust and engage with people in a human voice that's compelling, believable and easily understood.
Social media is not an add-on. It's the new normal.  And if we fail to adapt, we may find ourselves relegated to being publicists to the blogosphere and little else.
I'm interested to hear your POV.