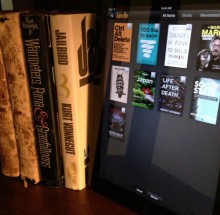 Just over a year ago I ran into Dave Jones, a friend, colleague and creator of Inside PR. He'd made the shift from PR to advertising to the digital world not too long before that.
We were talking about various agencies working together and who's best at doing what. He said when he's in a meeting and a PR firm is also present, no matter what the brief is, PR folks always come up with one of three approaches:
Celebrity spokesperson
Survey
Charitable partnership
He went on to say that if they find a way to combine two of them, so much the better and if they can work in all three – they've reached the holy grail.
His reduction made my face feel red as I recognized the tactics and how much the industry relies on them.
As in, we've got surprising survey data about who our charity serves and our celebrity will be at the event. We'll get coverage for sure!
I hated to admit it but he nailed the old PR.
Well, times have changed yet in many ways PR hasn't. And it seems like the industry badly needs a refresh.
Introducing the new PR
I believe community management is the new PR.
I'm not the first to say this. For several years, Shonali Burke has spoken about how the essence of PR is community.
And if you think about traditional PR, it's been all about building and engaging a community – in this case media. Creating and alerting them to stories that (hopefully) matter to them.
Community management is a natural evolution of PR with a few key changes:
Instead of focusing on one fairly homogenous community, we now have many diverse ones.
Instead of relationships we carried around with us and guarded, we become relationship builders and managers because we understand behavior, and what people want and need.
And instead of pitches, we create stories that can be told across many platforms.
The good news is many of us are already moving in a community management direction.
You can read more about the model in detail in a two part series on Spin Sucks:
Of course this is just one model to consider as we discuss, debate and dream about the future of our industry. And then work to make it a reality.
I'm interested to hear your ideas and thoughts.