MULTIMEDIA STORYTELLING EBOOK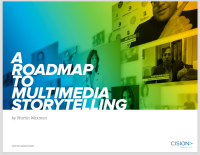 Being in PR means you're a good writer – or should be. But imagine how much more memorable your stories would be if you were as comfortable with video, audio, images and design as you are with words?
A Roadmap for Multimedia Storytelling, the ebook I wrote for Cision, offers ideas, tips and advice from creative thought-leaders on how to use multimedia simply and effectively and move beyond our textually active selves.
Marketing Magazine Columns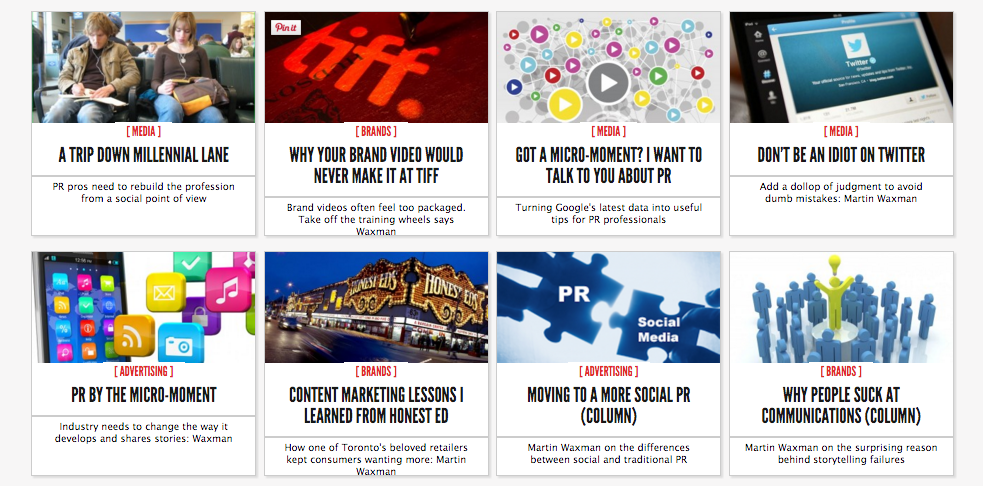 I write a monthly column on trends and changes in social media and PR for Marketing Magazine. Here are my most recent posts:
How to Fit More Learning into an Overstuffed Brain
Overwhelmed by social media? Here are tips on how to keep your mind open and continue learning
If Your Content Had a Calling Card
How publishing has moved from hub and spoke to a distributed model
Why It's Nearly Impossible to Be Creative at Work
Why mundane work tasks often impede the creative mind
Live From North York – It's Every Night
Exploring the connection between livestream video and cable access TV
Click here to read past columns.
HUMOROUS FICTION