MULTIMEDIA STORYTELLING EBOOK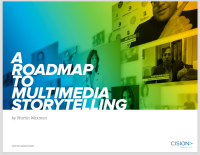 Being in PR means you're a good writer – or should be. But imagine how much more memorable your stories would be if you were as comfortable with video, audio, images and design as you are with words?
A Roadmap for Multimedia Storytelling, the ebook I wrote for Cision, offers ideas, tips and advice from creative thought-leaders on how to use multimedia simply and effectively and move beyond our textually active selves.
Marketing Magazine Columns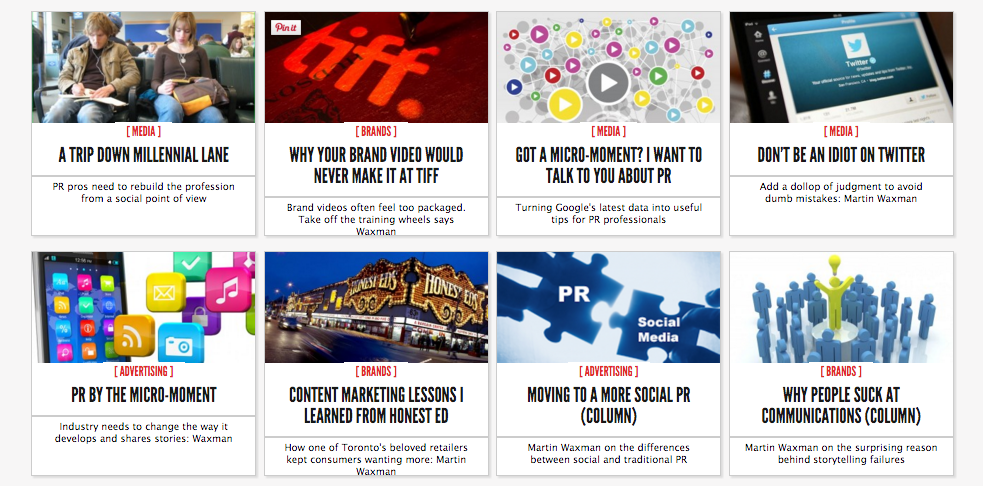 I write a monthly column on trends and changes in social media and PR for Marketing Magazine. Here are my most recent posts:
Live From North York – It's Every Night
Exploring the connection between livestream video and cable access TV.
SXSW 2016 and the Focus on Reality
Recap of the highlights of the South by Southwest Interactive Festival
Embrace Twitter's Changes Before Flying Off the Handle
Digital is a disruptive technology, not only to media but also to itself.
The Bigger Meaning of Small Data
On serendipity and the aha moments that spark creative thinking
Click here to read past columns.
HUMOROUS FICTION