Social Media Marketing for Small Business – Lynda.com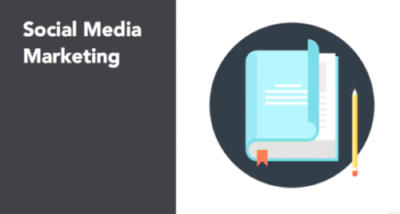 If you're a small business owner, you can't afford not to be active on social media. Having a Facebook, Instagram, Twitter or LinkedIn account keeps you tuned into your customer's needs and helps drive traffic to your website or brick-and-mortar store.
In Social Media Marketing for Small Business, a video tutorial I developed for Lynda.com, you'll learn strategies and tips on how to be successful at social media marketing with limited resources and staff.
Multimedia Storytelling eBook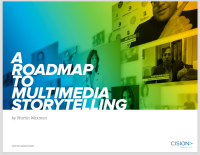 Being in PR means you're a good writer – or should be. But imagine how much more memorable your stories would be if you were as comfortable with video, audio, images and design as you are with words?
A Roadmap for Multimedia Storytelling, the ebook I wrote for Cision, offers ideas, tips and advice from creative thought-leaders on how to use multimedia simply and effectively and move beyond our textually active selves.
Marketing Magazine Columns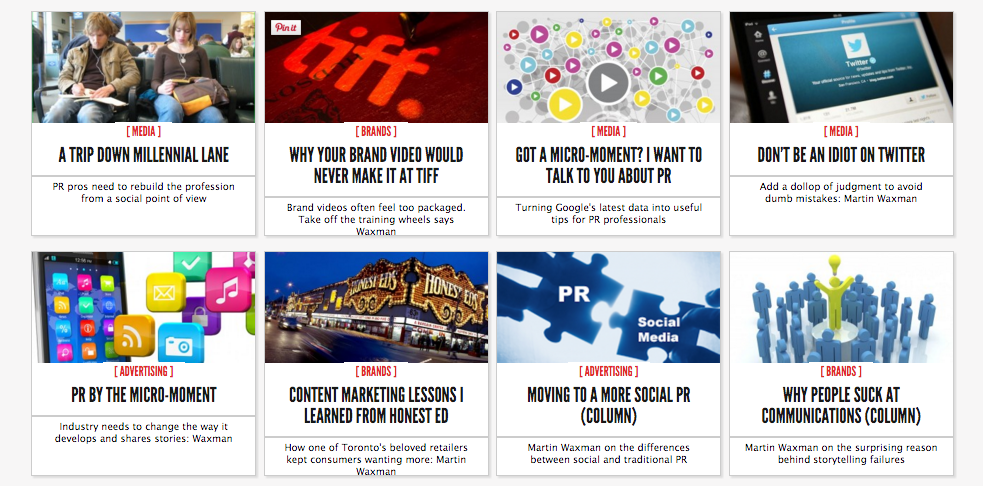 I write a monthly column on trends and changes in social media and PR for Marketing Magazine. Here are my recent posts:
Three Early Lessons from a PR Pro Who Went Back to School
How to embrace a student's mindset when you're at work
Does Artificial Intelligence Have a Place in PR?
Communicators can learn a lot from the ways AI adapts to its environment
Small Businesses Shouldn't Be Intimidated by Social Media
Social media management lessons I learned from my Dad's brick and mortar fabric and drapery store
How to Fit More Learning into an Overstuffed Brain
Overwhelmed by social media? Here are tips on how to keep your mind open and continue learning
If Your Content Had a Calling Card
How publishing has moved from hub and spoke to a distributed model
Click here to read past columns.
HUMOROUS FICTION