MULTIMEDIA STORYTELLING EBOOK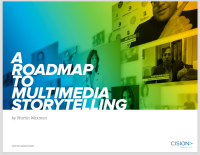 Being in PR means you're a good writer – or should be. But imagine how much more memorable your stories would be if you were as comfortable with video, audio, images and design as you are with words?
A Roadmap for Multimedia Storytelling, the ebook I wrote for Cision, offers ideas, tips and advice from creative thought-leaders on how to use multimedia simply and effectively and move beyond our textually active selves.
Marketing Magazine Columns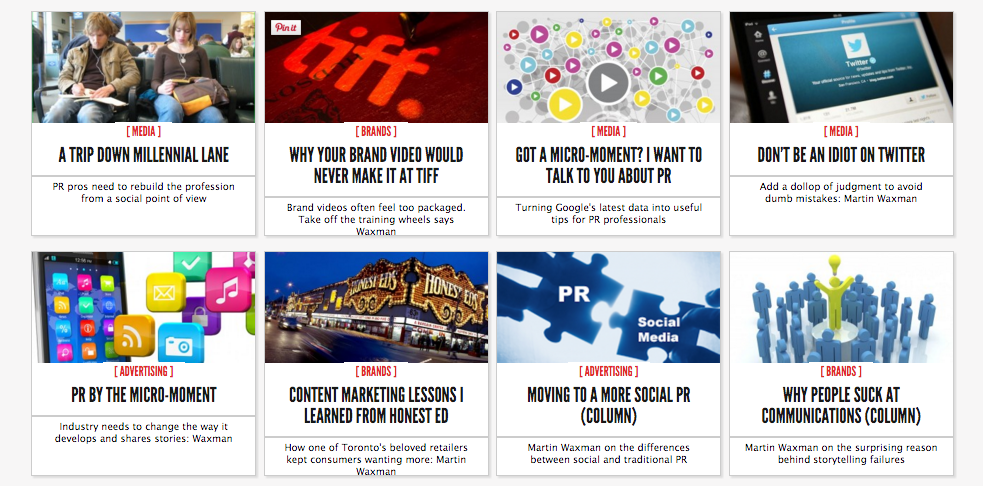 I write a monthly column on trends and changes in social media and PR for Marketing Magazine. Here are my most recent posts:
The Bigger Meaning of Small Data
On serendipity and the aha moments that spark creative thinking
2015 is Almost Over: What Have You Learned?
Recapping the year's trends and highlights
A Trip Down Millennial Lane
Gazing at the media landscape through a younger lens
Why Your Brand Video Would Never Make it at TIFF
A few things brands brands can learn from indie filmmakers
Click here to read past columns.
HUMOROUS FICTION