Martin is a high-energy, entertaining and engaging speaker. He delivers keynotes, presentations and featured talks for organizations and businesses throughout North America on social media, digital communications and social PR.
Here's a  list of some of Martin's most popular talks:
Dispatches from the Digital Frontline: Trends and Strategies
Beyond the latest app or tech IPO, what are the emerging trends, opportunities and issues communicators and marketers need to understand? Packed with data and information, this high energy and entertaining session offers a weather report on the current social and digital media landscape and a forecast for brands and professionals.
Got a Micro-Moment – How Mobile is Transforming Marketing and PR
91% of us pick up our smartphones to search for info when we're in the middle of something else. Google calls these, 'I want to know, I want to go, I want to do, I want to buy moments. And the content we discover is an opportunity for marketing and PR. This entertaining session shows you how to win with customers when they're in the moment.
Online Crisis Survival Tips 
When you're in the middle of a crisis, how can you operate at social media speed and be smart, empathetic and strategic? This fast-paced and informative session offers strategies and ideas of how to respond, repair relationships and begin to restore reputation – in real-time.
Please get in touch with us if you're interested for more information or to set up a booking.
Testimonials:
"Martin is a pleasure to work with and, as a speaker, knows how to communicate with any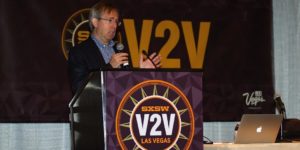 audience. His last workshop at SXSW V2V, 'Supercharged Storytelling for Startups' was one of the most popular and well-reviewed sessions of that year.
-Christine Auten, Executive Producer, SXSW V2V
"Martin is an absolute pleasure to work with. His presentations are consistently engaging, well thought out, and insightful."
-Jeremy Harley, Communications Community Office, Government of Canada
Workshops and Appearances – 2018:
CPRS National Conference, Charlottetown: PR in the Micro-Moment – Strategies to Reach Mobile Audiences (May 28)
Communication Insights, Barrie: Top 5 Trends for Strategic PR in a Data-Driven World, co-presenter (May 15)
PRSA Counselors Academy, Toronto: Planning Your End Game, MC and moderator (May 6)
Soho House, Toronto 'Like Minds' Breakfast: Chatting About Chatbots – and All Things AI, facilitator (May 2)
Canadian Summit on Communications in Healthcare Settings, Toronto: 5 Hot Trends in Digital Technology, presenter (March 22)
Click here for Martin's past appearances.