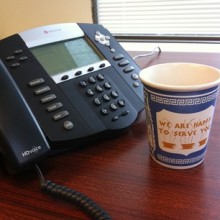 Should a PR person ever call a journalist? In many cases, the answer is a resounding NO. Yet it's something senior practitioners tell juniors all the time. 'Why are you emailing, pick up the phone!' We live in an age where relationships and trust are more important than ever. And the border between offering useful info and being a spammer is getting murkier all the time. So what can communicators do to stay helpful, relevant and not be perceived as a pest?
read more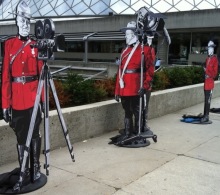 After I graduated from university my first real job was playing the role of junior copywriter at Canada's largest ad agency. I had an office, clients – even a secretary to type memos and schedule appointments. I was in the company of Mad Men…almost. The thing that excited and scared me most was coming up with that 'Big Idea to Wow the Client' – my chance to shine and live up to my department's name. This usually started with a brainstorm and I'd walk into the room ready to take centre stage. And then…brain freeze.
read more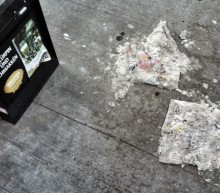 What do you think of when you hear the word PR? Some people say advertising. But most equate PR with media coverage, as in big above the fold articles with eye-catching photos and standout quotes. The industry has many names for that. PR agencies call it media relations. Publicists call it publicity. And in our paid-earned-owned-shared content marketing landscape, we refer to it as earned media.
read more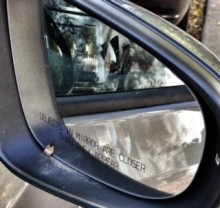 That's a bit of a trick question. Because, in a marcomm world that's moving/changing as quickly as ours, the push is for innovation and coming up with the next big thing – fast. Creating a disruptive idea that alters and improves the way we act/react. To do that means you're a forward thinker, right? Maybe. But backward thinking has a role to play, too. 
read more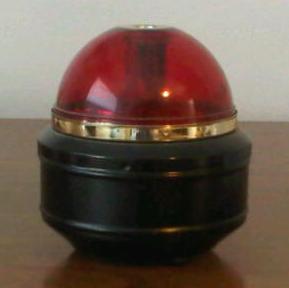 I've recently run into two people I used to know – both respected members of the Canadian literary community. There was a time when a nod from either of them could propel a career to a higher plane. Each is smart and accomplished, with a biting sense of humour that cuts to the heart of any conversation. And yet…both are desperately clinging to the past. On separate occasions, they said the same thing. They waxed poetic (literally) on the pre-digital and social era when 'quality was higher' and print reigned supreme. Translation: they understood how the world worked and were…
read more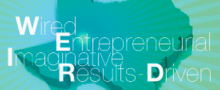 Since 2005, as many of you know, PRSA Counselors Academy has been my annual must-attend PR event. In fact, I get so much out of the conference I volunteered to be its 2012 conference chair. This year #CAPRSA is being held in Austin, Texas June 9 to 13, and in addition to the programming and people, it's a chance to experience Austin without all the hullabaloo of SXSW. My good friend Dana Hughens, who was last year's co-chair, steps into the CEO role – that's Chair Extra-Ordinaire 🙂 – and, along with the team of volunteers, has assembled a W.E.I.R.D.* and…
read more
Earlier in the year, I wrote a story for PR News (subscription required) about why public relations agencies are lagging behind in our social and digital world.  It's still timely, so I thought I'd share an updated version with you. Many PR firms approach social media the way ad agencies approach PR. That is equating PR with publicity…for the ad campaign. Unfortunately, we can draw a similar analogy when it comes to PR and social media. Too many firms claim they understand it yet simply add blogger outreach or Facebook page management to their standard toolkit. They look at social and digital communications through a publicity and…
read more
Thought I'd share a list of events I'll be attending over the next few months: PRSA International Conference, San Francisco (October 14 to 16) – The largest gathering of PR professionals in the world and a first class line-up of speakers including a keynote by Twitter founder, Biz Stone.  This is the second year Inside PR has partnered with PRSA and we'll be there to interview some of the presenters and reconnect with old friends. Also, I'll be presenting my Social Media Barometer on Sunday. Hope to see you there. You can follow the conversation at #PRSAIcon. 
read more
For many years, marketers and communicators segmented projects into campaigns. Contests, sweepstakes, promotions, sampling events – initiatives with a distinct beginning, middle and end. That's how we organized the world for our clients and they were on board with this process. Years passed and all was good. That is until social media turned the way businesses deal with their customers on its head.
read more
It's too by the book. I mean if what I witnessed last week is any indication, the ad industry is more reluctant than ever to adapt to the new communications landscape. Maybe more so than PR, which has plenty of issues of its own. I was slightly out of my element to be seated around a board table with senior ad creatives and suits – the leaders! – talking about one of Canada's successful college ad programs and how it could reposition itself and update its offerings. Aside from me, there was only one other PR person in the room.
read more