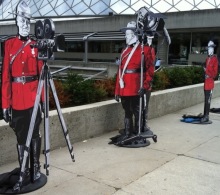 After I graduated from university my first real job was playing the role of junior copywriter at Canada's largest ad agency. I had an office, clients – even a secretary to type memos and schedule appointments. I was in the company of Mad Men…almost. The thing that excited and scared me most was coming up with that 'Big Idea to Wow the Client' – my chance to shine and live up to my department's name. This usually started with a brainstorm and I'd walk into the room ready to take centre stage. And then…brain freeze.
read more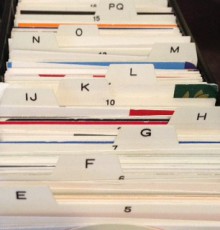 There was a time when clients contacted PR agencies because of the relationships they had. And smart PR folks nurtured theirs over time and could tap into the proverbial Rolodex to help clients achieve goals (i.e. get press coverage). And the world turned… You'd often hear PR pros talking about the connections they brought to the table – let's called those owned relationships. And the quality of those owned relationships is what differentiated agencies and helped keep the business from becoming a commodity. 
read more
If you're a last-minute shopper like me – hey, there's plenty of time – at least four days left – you're probably starting to think about your gift list. So in the spirit of the season, here are two suggestions. One is fiction, the other is not, but both are great stories that aim for the heights – and I happen to be friends with the authors (and in one case the publisher too).
read more
At first glance my headline reads like it was written by someone specializing in SEO. Or that I fell on my head. The words are awkward and jargony and seem like they're trying to be much more important (pretentious?) than they actually are. That's partly because they've become cliches. Which is too bad because at one time they all had useful meanings. 
read more
Having data about your customers is good. Having the right data is better.  And knowing how to harness that data properly is obviously the best situation. A post in Harvard Business Review talks about how one company is using its data to understand its customers, gain insights on new products and even alter the supply chain. This reminds me of how my dad used to run his business. He didn't use a computer or any kind of database. In his store, he was his own CRM software. 
read more
It's too by the book. I mean if what I witnessed last week is any indication, the ad industry is more reluctant than ever to adapt to the new communications landscape. Maybe more so than PR, which has plenty of issues of its own. I was slightly out of my element to be seated around a board table with senior ad creatives and suits – the leaders! – talking about one of Canada's successful college ad programs and how it could reposition itself and update its offerings. Aside from me, there was only one other PR person in the room.
read more
Well, another season of Mad Men has ended. And who knows how long it's going to be before the next one begins? While many things have changed since the days when Sterling Cooper Draper Pryce was a force to be reckoned with, each season offers me more insights into the intricacies of agency life (and also subliminally makes me want to drink and smoke at work, but that's another story). Here are this season's lessons. Warning, if you haven't watched it, there may be some plot spoilers ahead:
read more
This post was originally published on Inside PR 2.97. Live from New Orleans… well live to tape – Gini, Joe and I are together at PRSA Counselors Academy's annual conference for agency owners/leaders (and we all had our parts to play…). The theme is 'Jazz Up Your Agency: Stylings from the Best in the Biz' and we thought we'd recap our first day and a half.
read more
Social media amplifies, the good, the bad and the PR crisis. It seems that every week some sort of issue percolates to the surface and catches our attention because of the combination of social media and an organization's failure to communicate. I attended a Council of PR Firms panel on this subject at SXSW with industry leaders Gary Stockman, CEO, Porter Novelli, Bob Pearson, president, W20 Group, Melissa Waggener Zorkin, CEO, president, and founder, Waggener Edstrom Worldwide and Mark Stouse, VP and global communications leader, Honeywell Aerospace. The group felt the last part of 2011 and early 2012 had more than its share of PR crises…
read more
We all know MSM is in trouble and has been for some time. And because of that, many outlets are experimenting with innovative ways to reinvent themselves. This isn't new. But it was reinforced recently at MESH11. Emily Bell, formerly of the Guardian and now director of the Tow Center for Digital Journalism at Columbia University, says media has been shaken, turned and dropped from 30,000 feet and the new media landscape will comprise low revenue streams, low profitability and smaller organizations.  Huffington Post's social media manager, Rob Fishman, claims that because information is no longer scarce, content becomes more about value…
read more