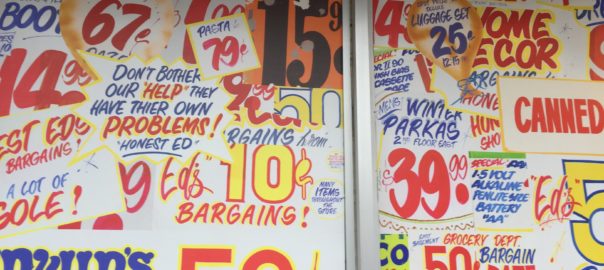 Many of you know my parents had a fabric and drapery business, and it was often the topic of conversation around the dinner table. I remember my dad saying, more than once, "the customer is always right." As a young teenager, I took that literally and would often get into arguments with my dad trying to prove how impossible that was. But I was missing the point. For him, it wasn't an absolute. It was more about serving customers by looking at the world through their eyes and never being too pushy about the sell. Social Media Marketing for Small…
read more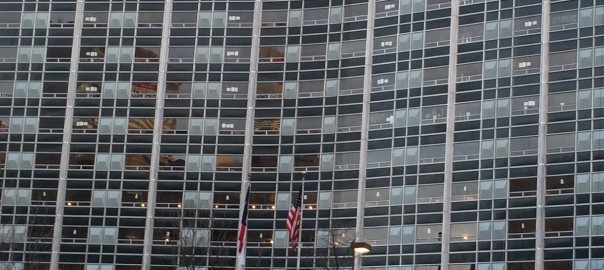 Big data is all around us. You can sense it – or rather, it senses you. We may even be heading toward a data singularity, a time in the not so distant future when sensors all around us will send vast amounts of information to a centralized source to learn and adapt in real-time. There are positive aspects to this development including traffic lights that are recalibrated based on the number of cars on the road, accidents or weather conditions. And there are negative aspects too – as in another loss of privacy. We're obsessed with big data and trends based on the repeated…
read more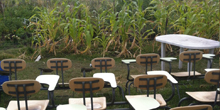 I've always been a major consumer of content. Like most PR pros, I'm a media junkie, that is, passionate about news. I used to start my days poring over five papers, listening to radio and watching TV. In recent years, that's been turned into more of a social media addiction. (I'm trying to control it, really…) I read, click, share, work, read, work, share, create — though creation takes me a lot more time because it's "deep work." More on that below. 
read more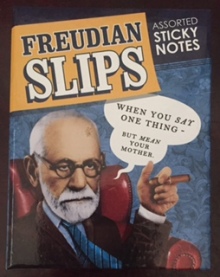 "What we've got here is a failure to communicate…" Who doesn't remember that famous line from Cool Hand Luke? It's one of those iconic, ironic phrases that uses few words to convey so much. And it resonates with those of us who work in PR, content marketing and social media. You wonder why, with all our business savvy and skills, so many people and organizations are just plain awful at telling their stories. Aren't there enough cases, books and training modules out there to help us do a better job? 
read more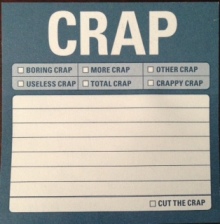 We've all heard the expression: there are no bad ideas. And you know something? That is just. not. true. There are some awful ideas out there. Real stinkers. But many times absolutely ridiculous-sounding, bottom of the barrel sludge can become the creative equivalent of a vaccine – a moldy concept that sparks a creative cure. 
read more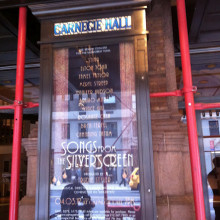 These days it's not enough to be in the news, you need to create, produce and share it. And in order to do that you need to think like a newsroom and amplify stories via social and digital channels. We live in a world with an overabundance. So how can you break through? That was the subject of my workshop at SXSWV2V. Here are 10 tips to get started: 
read more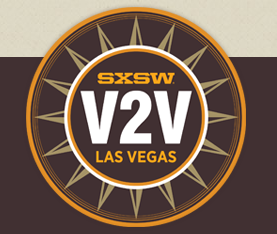 Here's how it used to happen: You created a business and wanted to shout that to the world. Or maybe you had big product launch or some important company news. You wanted to get the word out there and generate some of that elusive buzz. So you called a PR agency or publicist and they invariably said, "Let's do a news release. That'll get you noticed!" And more often than not, that's how thing went. I'm oversimplifying, of course. If you were working with someone reputable and smart, there was a strategy and carefully targeted outreach based on longstanding relationships and an…
read more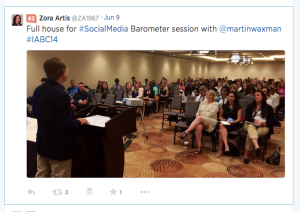 Earlier in the month, I had the opportunity to present my Social Media Barometer to a roomful of communicators at the IABC World Conference, an event with a truly international flavour and smart people from around the globe. And I'd like to thank Zora Artis, who managed the marketing stream, for being such a good host (and for the photo in this post). I've presented versions of this talk a number of times before and each one is a little different than the other because, as we all know, we're in the midst of a vast transformation to the way we…
read more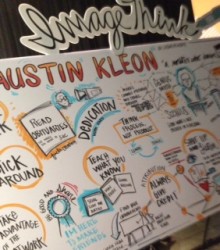 If you've never been to South by Southwest, the annual social media and interactive Festival in Austin, Texas, it's tough to describe the combination of laid-back-high-tech energy that makes the Festival standout. Austin, a charming college town, may not the easiest place to get to, but once you arrive and get your bearings, you're swept up in the swirl of the event. It's been a few weeks since it ended so I thought I'd reflect on five highlights from my third SXSW:
read more