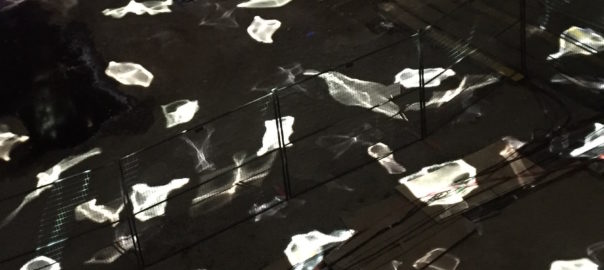 Have you ever been called into a brainstorm and thought I've got so much on my plate today, I just can't face being creative. Or when you do come up with an idea, do you feel it's nitpicked so badly it becomes unrecognizable from what you first proposed? According to Duncan Wardle, former VP of Creative Inc. (part of Disney's Destination Marketing group), you're not alone. He says most good ideas get either completely watered down or killed as they move through an organization. 
read more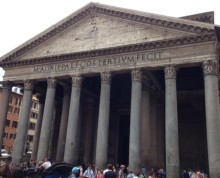 Do you consider yourself lifelong learner? I didn't always see myself that way. Yet when I look back, I realize I started my own personal academy 10 years ago around the time I co-founded my agency. And it began with two things: accreditation and Counselors Academy.
read more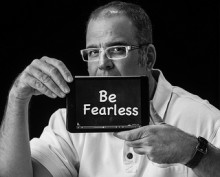 In the beginning… I did not consider myself a visual person. In any way, shape or form. Having come from writing, I decided my blog would first and foremost be filled with WORDS. And if you look back to the earliest days, you'll find posts with loads of text (and hopefully some wit), but not too many visuals. In fact, here's the first picture I used (a crappy stock shot and not integrated into the post at all). Enter Paul M Bowers 
read more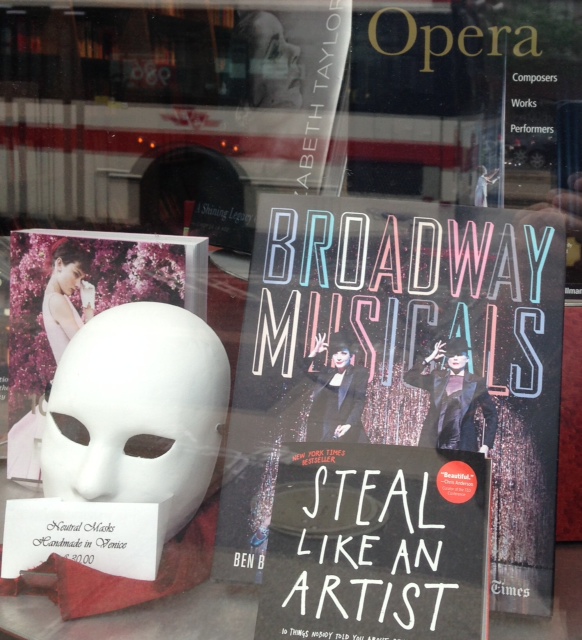 A little more than a year ago, when I returned home from Counselors Academy conference in New Orleans, I wrote a post called We're all in showbiz. Clearly this is something I associate with Counselors because it was the subject of the 52N (five minutes to inspire) presentation I gave at the conference this year. This was an Ignite-style talk – 20 slides in five minutes that advance whether you like it or not. It's tough because it all comes down to the secret of comedy – that is…wait for it… Timing.
read more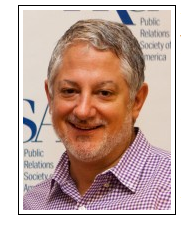 Many communications people were shocked over the weekend to hear the sad news that Arthur Yann, APR, vice president, PR, for the Public Relations Society of America died suddenly at age 48.  It was a tragic turn of events for a person in their prime. You can read PRSA's tribute to Arthur and also one from Gini Dietrich. I wanted to add my sentiments. I knew Arthur professionally, yet his warm personality made me feel like we were friends. I first connected with him when I phoned out of the blue to say that Inside PR wanted to become a…
read more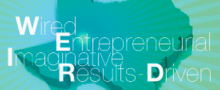 Since 2005, as many of you know, PRSA Counselors Academy has been my annual must-attend PR event. In fact, I get so much out of the conference I volunteered to be its 2012 conference chair. This year #CAPRSA is being held in Austin, Texas June 9 to 13, and in addition to the programming and people, it's a chance to experience Austin without all the hullabaloo of SXSW. My good friend Dana Hughens, who was last year's co-chair, steps into the CEO role – that's Chair Extra-Ordinaire 🙂 – and, along with the team of volunteers, has assembled a W.E.I.R.D.* and…
read more
What Canadian wouldn't want to be in Arizona in April? Especially when you can combine the idyllic weather with the high calibre programming Abbie Fink and Michelle Olson have curated for the PRSA Western District Conference, April 18 to 20. I'm excited to be attending the event and presenting my Social Media Barometer – a look at some of the digital, social media and communications pressure points we're facing as PR pros. I'll be talking about the latest trends, issues and challenges and offering a forecast for the future.
read more
Thought I'd share a list of events I'll be attending over the next few months: PRSA International Conference, San Francisco (October 14 to 16) – The largest gathering of PR professionals in the world and a first class line-up of speakers including a keynote by Twitter founder, Biz Stone.  This is the second year Inside PR has partnered with PRSA and we'll be there to interview some of the presenters and reconnect with old friends. Also, I'll be presenting my Social Media Barometer on Sunday. Hope to see you there. You can follow the conversation at #PRSAIcon. 
read more
This post was originally published on Inside PR 2.97. Live from New Orleans… well live to tape – Gini, Joe and I are together at PRSA Counselors Academy's annual conference for agency owners/leaders (and we all had our parts to play…). The theme is 'Jazz Up Your Agency: Stylings from the Best in the Biz' and we thought we'd recap our first day and a half.
read more
I've been thinking about this for a while…In social media, we're all in showbiz. We have our stage, whether blogs, video or other networks. Our shtick, that is who we are, how we present ourselves and what we choose to do and say. And our audience (for better or worse). We're out here singing our hearts out (or in my case playing recorder :)) – in the hopes that someone will listen and connect. Our interactions are public. And the accolades and (savage) critics are always lurking in the wings.
read more