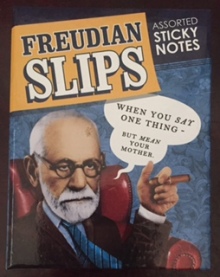 "What we've got here is a failure to communicate…" Who doesn't remember that famous line from Cool Hand Luke? It's one of those iconic, ironic phrases that uses few words to convey so much. And it resonates with those of us who work in PR, content marketing and social media. You wonder why, with all our business savvy and skills, so many people and organizations are just plain awful at telling their stories. Aren't there enough cases, books and training modules out there to help us do a better job? 
read more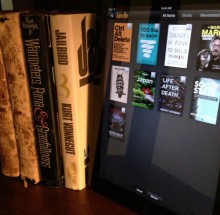 Just over a year ago I ran into Dave Jones, a friend, colleague and creator of Inside PR. He'd made the shift from PR to advertising to the digital world not too long before that. We were talking about various agencies working together and who's best at doing what. He said when he's in a meeting and a PR firm is also present, no matter what the brief is, PR folks always come up with one of three approaches: Celebrity spokesperson Survey Charitable partnership
read more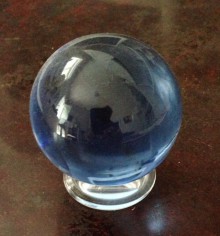 Or really, what's our future going to be? Are we about to be relegated to the publicity junk heap of the Interwebs? Not that there's anything wrong with publicity.  As a proud, former publicist I believe there's much value for that. There's an old joke that goes something like this: What's the difference between advertising and PR? In advertising you pay, in PR, you pray.
read more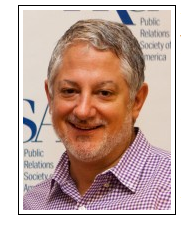 Many communications people were shocked over the weekend to hear the sad news that Arthur Yann, APR, vice president, PR, for the Public Relations Society of America died suddenly at age 48.  It was a tragic turn of events for a person in their prime. You can read PRSA's tribute to Arthur and also one from Gini Dietrich. I wanted to add my sentiments. I knew Arthur professionally, yet his warm personality made me feel like we were friends. I first connected with him when I phoned out of the blue to say that Inside PR wanted to become a…
read more
I don't know if you caught the most recent Mad Men episode (and if you didn't, this isn't a plot spoiler), but for a show about the ad biz,  it ended with Peggy typing and saying the words, 'for immediate release'. Cryptic? Not so much. But when you do watch it, you'll get a glimpse of the value Don and Co put on PR. Last week, I wrote a guest post for Spin Sucks on what Mad Men can teach us about becoming the ad (or PR) agency of the future. It's based on something I've been noticing a lot lately…
read more
I always like guest posting on SpinSucks. To me it's like the Vanity Fair of marketing blogs – sharp, timely, stylish and all filtered through a highly creative mind. So my blog would be running on November 1 and it struck me that the post-Halloween candy cornucopia is a lot like social media (i.e. so much to savor, so little time). Stay with me here. Let's start with two assumptions:
read more
Last week during the U.S. presidential debate, KitchenAid got into hot water when one of its staff tweeted a rude, snarky comment from the corporate account, rather than using a personal one. You can read more about it from Gini Dietrich. This isn't the first time something like this has happened and it won't be the last. So, if you manage professional and personal Twitter accounts and you feel you have to make a mean, sick, tasteless, angry, off-colour, blue or otherwise offensive remark/joke – and you're not a comedian or known as a snarky person online – here are…
read more
I've known Gini Dietrich a long time – we first met and became good friends at Counselors Academy and over the years, I've watched her considerable writing and strategic communication talents propel her blog into a social media must-read and alter the course of her business. She recently teamed up with Geoff Livingston to write a new book, Marketing in the Round, that presents a strong case for business transformation; that is the need to tear down the silos entrenched in most organizations and work collaboratively across all disciplines to market and build relationships for our brands (and ourselves). 
read more
A version of this post was originally published on Inside PR 3.00. It's hard to believe, but this week we celebrated the 300th episode of Inside PR and what a ride it's been. I've done about 200 shows now and I had no idea when I started how much I'd enjoy podcasting. We're looking ahead to the next year and would love to hear what you'd like us to talk about. And…I especially want thank Terry Fallis and Dave Jones for coming up with the idea, doing such an outstanding job hosting the show and building an audience and inviting…
read more
And it all began with a 50 watt podcast… When Gini Dietrich, Joe Thornley and I took over the reins of Inside PR, who knew it would be the start of a new vision for PR, communications and social media and an exciting partnership to boot? You may have already seen the announcement on the TFC website, Gini's blog and Joe's blog that Arment Dietrich is partnering with TFC to serve clients in the US, Canada and the UK. Exciting news for all of us.
read more