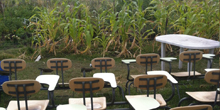 I've always been a major consumer of content. Like most PR pros, I'm a media junkie, that is, passionate about news. I used to start my days poring over five papers, listening to radio and watching TV. In recent years, that's been turned into more of a social media addiction. (I'm trying to control it, really…) I read, click, share, work, read, work, share, create — though creation takes me a lot more time because it's "deep work." More on that below. 
read more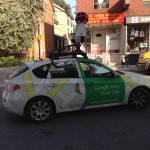 Not too long ago, I had the pleasure of attending a Google-sponsored breakfast on micro-moments – those 'I want to know/go/do/buy' impulses we all experience when we have a question and impulsively reach for our smartphones to find what we're looking for. For many of us, it's become a reflexive response. Google's talking about these a lot lately – and with good reason – it has identified micro-moments as one of the key trends in our path to purchase.
read more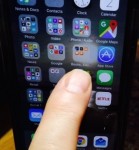 Does this sound familiar? You're reading, working, talking to a colleague or friend, sitting in a restaurant, waiting for a bus. All of a sudden you're seized by an overwhelming impulse to find something out. NOW! You're having a micro-moment. Maybe you're intrigued by the title of a movie, the name of a hotel in New York or the person who built the Lego skyscraper installation on Bloor Street. And before you know it, you instinctively reach for your smartphone, as if nothing else mattered. And you start tapping.
read more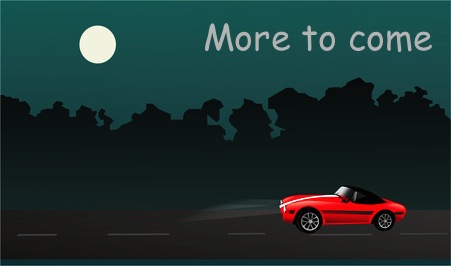 The rumours are true. Today, Instagram announced it's adding video to its platform, currently home to 130 million monthly users. The goal is to offer motion while staying true to their core principles of simplicity, beautiful images and community. So what differentiates it from Vine? The videos are 15 seconds long and you can delete and replace a portion as you're shooting and not have to start over from scratch. Users can choose one of 13 new filters, have the ability to select a cover frame image and access the same social sharing options we already know. And Instagram launched…
read more
It's not just haute couture models parading down the runway with the latest spring fashions. Google+ has done its first redesign since launching last summer and my initial impression is that I'm giving this a plus one for the right direction.
read more
Today's my birthday – I share it with Lincoln and Darwin. But I'm not writing for greetings (though they're always welcome :)). I'm posting because of the surprise good wishes I received from someone I don't know, but do see all the time. Google.
read more
It's Google. Yep. The Internet behemoth is keeping track of little old me. Not too shabby. You'd think I'd be happy to be chosen for such an honour. But the thing is, I haven't been plucked from the crowd, it's more a case of not being able to opt out. Like many of us, I'm a big Google user. I enjoy their products, how well they work and how integrated they are. Because of the company, I learned how to spell and almost understand algorithm. I'm also a fan of their minimalist design aesthetic.
read more
This was originally published on Inside PR 2.78. We recorded Inside PR 2.76 on the day Google+ opened its pages to businesses and watched as companies developed their G+ presence in real time. Now it's a couple of weeks later, and we thought we'd take a closer look. Gini kicks it off by referencing her blog post on the topic. She calls out Google's transparency in admitting they helped several companies build their brand pages in advance of the launch. However, she's noticed some of those organizations haven't grown their followings or done much posting.
read more
You may have noticed I haven't written a blog post in over a week.  I guess I should have warned you that I'd be spending time away.  But the truth is I didn't know till it happened. After a few days in Winnipeg, I decided to use the rest of the week to enjoy new time share. I'm talking about Google+.  
read more
It wasn't that long ago when we called location-based search 'looking it up in the Yellow Pages'. And a new business that happened to miss a printing deadline would be shut out of a year's worth of potential finds. Now, when our fingers do the walking they're probably on a keyboard. Mine were recently when I was trying to find a 10 month old article with some data I needed.  I wasn't sure of the pub date, but I knew the outlet and reporter. Yet after several different permutations of search terms on Google and the media site, I came up…
read more