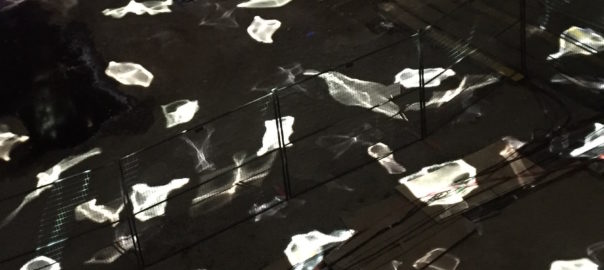 Have you ever been called into a brainstorm and thought I've got so much on my plate today, I just can't face being creative. Or when you do come up with an idea, do you feel it's nitpicked so badly it becomes unrecognizable from what you first proposed? According to Duncan Wardle, former VP of Creative Inc. (part of Disney's Destination Marketing group), you're not alone. He says most good ideas get either completely watered down or killed as they move through an organization. 
read more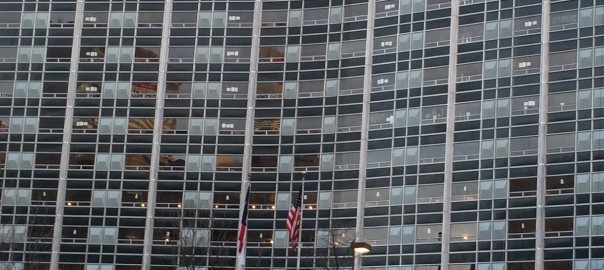 Big data is all around us. You can sense it – or rather, it senses you. We may even be heading toward a data singularity, a time in the not so distant future when sensors all around us will send vast amounts of information to a centralized source to learn and adapt in real-time. There are positive aspects to this development including traffic lights that are recalibrated based on the number of cars on the road, accidents or weather conditions. And there are negative aspects too – as in another loss of privacy. We're obsessed with big data and trends based on the repeated…
read more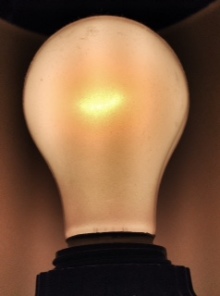 When people ask me what I want for the holidays, I have a simple request: a fresh idea. Something that sparks my imagination and makes my brain ache when I try to understand it. You can't believe how hard those are to come by. 'But wouldn't you prefer a book, a writing implement, the latest smartphone, a blue shirt, some fashionably-striped socks, a fine bottle of wine?' those same people often inquire.
read more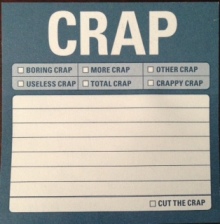 We've all heard the expression: there are no bad ideas. And you know something? That is just. not. true. There are some awful ideas out there. Real stinkers. But many times absolutely ridiculous-sounding, bottom of the barrel sludge can become the creative equivalent of a vaccine – a moldy concept that sparks a creative cure. 
read more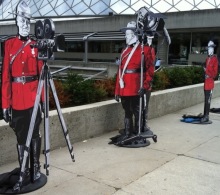 After I graduated from university my first real job was playing the role of junior copywriter at Canada's largest ad agency. I had an office, clients – even a secretary to type memos and schedule appointments. I was in the company of Mad Men…almost. The thing that excited and scared me most was coming up with that 'Big Idea to Wow the Client' – my chance to shine and live up to my department's name. This usually started with a brainstorm and I'd walk into the room ready to take centre stage. And then…brain freeze.
read more
I don't know if you caught the most recent Mad Men episode (and if you didn't, this isn't a plot spoiler), but for a show about the ad biz,  it ended with Peggy typing and saying the words, 'for immediate release'. Cryptic? Not so much. But when you do watch it, you'll get a glimpse of the value Don and Co put on PR. Last week, I wrote a guest post for Spin Sucks on what Mad Men can teach us about becoming the ad (or PR) agency of the future. It's based on something I've been noticing a lot lately…
read more
I tweet a lot at conferences (no kidding!) to share content that stands out for me.  And a few years ago I noticed my Twitter stream was becoming a virtual notebook from events. Last week I was fortunate to attend the PRSA International Conference in San Francisco, as a speaker and sponsor – Inside PR is PRSA's podcast partner. And I want to thank everyone who attended my session. I enjoyed meeting all of you and appreciated your questions. If you're interested, I posted my Social Media Barometer slides online. One thing you can count on from PRSA is they put a…
read more
MESH conference in Toronto is all about ideas. Big ideas about social networks – where we are and where we're heading. Questions too. The organizers present some of the world's leading thinkers and innovators who, over two days, share insights and challenge the audience to look at our connected world from a fresh perspective. It's a bit like going back to university – in a good way. This year was no exception. Here's a summary of my favourite sessions and some of the things I learned.
read more
Today is election day in Canada and an opportunity for us to exercise a basic democratic right. And regardless of what we may think of our leaders or the number of times we've visited polling stations in recent years, it's important for all of us to make the effort and vote. I mean, think about how lucky we are to be Canadian. We have the ability to do something that millions of people all over the world are willing to risk their lives and fight for.  
read more
I read about the bankruptcy of H.B. Fenn and Company, a venerable Canadian distributor and publisher, with a good deal of disappointment.  I love books and used to work in the industry and can't help but feel saddened by the loss. In part, the problem stems from Canadian distributors losing the rights to distribute titles from the big American houses because they are now going direct.  As a result, Canadian companies can no longer use the revenue from U.S. bestsellers to help defray costs for high-quality-lower-sales Canadian books. So along with many other industries, the Canadian publishing and bookselling model…
read more