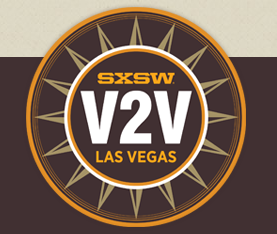 If you've been to South by Southwest Interactive in Austin, you'll know it's an experience second to none, a heady confluence of people, ideas and tech. This year, the Festival organizers are taking the spirit of SXSW to launch a new event, South by Southwest V2V in Las Vegas. I had a chance to talk to event producer Christine Auten on Inside PR 3.40. She gave us a preview of the programming and a glimpse into what the organizers hope V2V will become: the go-to place for creatives, entrepreneurs, tech startups, funders, thinkers and hobbyists to exchange ideas and connect.
read more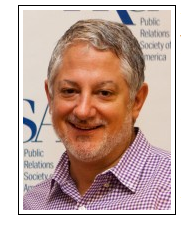 Many communications people were shocked over the weekend to hear the sad news that Arthur Yann, APR, vice president, PR, for the Public Relations Society of America died suddenly at age 48.  It was a tragic turn of events for a person in their prime. You can read PRSA's tribute to Arthur and also one from Gini Dietrich. I wanted to add my sentiments. I knew Arthur professionally, yet his warm personality made me feel like we were friends. I first connected with him when I phoned out of the blue to say that Inside PR wanted to become a…
read more
I don't know if you caught the most recent Mad Men episode (and if you didn't, this isn't a plot spoiler), but for a show about the ad biz,  it ended with Peggy typing and saying the words, 'for immediate release'. Cryptic? Not so much. But when you do watch it, you'll get a glimpse of the value Don and Co put on PR. Last week, I wrote a guest post for Spin Sucks on what Mad Men can teach us about becoming the ad (or PR) agency of the future. It's based on something I've been noticing a lot lately…
read more
I tweet a lot at conferences (no kidding!) to share content that stands out for me.  And a few years ago I noticed my Twitter stream was becoming a virtual notebook from events. Last week I was fortunate to attend the PRSA International Conference in San Francisco, as a speaker and sponsor – Inside PR is PRSA's podcast partner. And I want to thank everyone who attended my session. I enjoyed meeting all of you and appreciated your questions. If you're interested, I posted my Social Media Barometer slides online. One thing you can count on from PRSA is they put a…
read more
Thought I'd share a list of events I'll be attending over the next few months: PRSA International Conference, San Francisco (October 14 to 16) – The largest gathering of PR professionals in the world and a first class line-up of speakers including a keynote by Twitter founder, Biz Stone.  This is the second year Inside PR has partnered with PRSA and we'll be there to interview some of the presenters and reconnect with old friends. Also, I'll be presenting my Social Media Barometer on Sunday. Hope to see you there. You can follow the conversation at #PRSAIcon. 
read more
One of the great things about teaching is it gives me the chance to go back to school in the fall – though I don't get to buy all new supplies. Starting September 15, I'll be at the lectern (OK table) Saturday mornings for another session of Building Social Media Relationships, a 13-week course at McMaster University School of Continuing education. This is the fourth time I've taught the class. We begin with an overview of communications and network theory and their impact on social media strategy and move into modules on content marketing, community engagement, blogger relations, ad exchanges, issues management and…
read more
A version of this post was originally published on Inside PR 3.00. It's hard to believe, but this week we celebrated the 300th episode of Inside PR and what a ride it's been. I've done about 200 shows now and I had no idea when I started how much I'd enjoy podcasting. We're looking ahead to the next year and would love to hear what you'd like us to talk about. And…I especially want thank Terry Fallis and Dave Jones for coming up with the idea, doing such an outstanding job hosting the show and building an audience and inviting…
read more
And it all began with a 50 watt podcast… When Gini Dietrich, Joe Thornley and I took over the reins of Inside PR, who knew it would be the start of a new vision for PR, communications and social media and an exciting partnership to boot? You may have already seen the announcement on the TFC website, Gini's blog and Joe's blog that Arment Dietrich is partnering with TFC to serve clients in the US, Canada and the UK. Exciting news for all of us.
read more
This post was originally published on Inside PR 2.97. Live from New Orleans… well live to tape – Gini, Joe and I are together at PRSA Counselors Academy's annual conference for agency owners/leaders (and we all had our parts to play…). The theme is 'Jazz Up Your Agency: Stylings from the Best in the Biz' and we thought we'd recap our first day and a half.
read more
I first learned about Sharypic at the PRSA Digital Impact Conference, when Matthias Lufkens mentioned he used it a photo sharing platform at the World Economic Forum in Davos. It's a new site and few people in the room had tried it. Joe Thornley set up a DI stream and we saw how well it aggregated Twitter and Instagram photos. Now it's a month later and I'm in New Orleans for the start of Counselors Academy, the annual conference for PR agency owners/leaders. And we're testing Sharypic to visually capture our event with a live photo wall at the main sessions.
read more