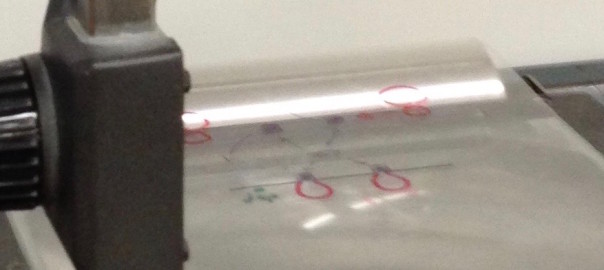 Whenever someone mentions multimedia, I automatically think of those nondescript grey metal A/V carts of my high school and university days. (I know I'm dating myself here.) They'd always hold a messy assortment of what was then hi-tech: 16MM film projector, slide projector, TV/VCR combo and a bunch of cords. And while I liked the idea of multimedia, I never imagined myself as the person behind the cart.
read more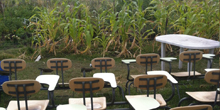 I've always been a major consumer of content. Like most PR pros, I'm a media junkie, that is, passionate about news. I used to start my days poring over five papers, listening to radio and watching TV. In recent years, that's been turned into more of a social media addiction. (I'm trying to control it, really…) I read, click, share, work, read, work, share, create — though creation takes me a lot more time because it's "deep work." More on that below. 
read more
Here's a collection of past Marketing Magazine columns: Got a Mirco-Moment? I Want to Talk to You About PR How to get beyond clips and practice PR in the moment Don't Be an Idiot on Twitter Why a dollop of judgment before you post, goes a long way PR by the Micro-Moment Moving from clips to discovery at the optimal content moment Content Marketing Lessons I Learned From Honest Ed Look closely – you'll be surprised what you find Moving to a More Social PR On content, visual storytelling, connections and syndication Why People Suck at Communications Hint: it's all about an…
read more
2015 Region of York: half-day social media workshop (December 7) Dallas PRSA Communications Summit: 'Beyond Google Maps: Strategies to Navigate the PR Road Ahead', featured speaker (October 23) North Carolina PRSA PR and Marketing Seminar: 'Beyond Google Maps: Strategies to Navigate the PR Road Ahead', featured speaker (October 22) CPRS Toronto: 'Paid Media in Public Relations, Part 2', panel moderator (September 10) South by Southwest V2V Festival: 'The Best City in the World', panelist (July 22) and mentor Red Cross Training Conference: 'Social Media Barometer', presenter (May 7) PRSA Counselors Academy conference: 'Trends, Tech and Training: What Agency Leaders Need to…
read more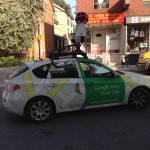 Not too long ago, I had the pleasure of attending a Google-sponsored breakfast on micro-moments – those 'I want to know/go/do/buy' impulses we all experience when we have a question and impulsively reach for our smartphones to find what we're looking for. For many of us, it's become a reflexive response. Google's talking about these a lot lately – and with good reason – it has identified micro-moments as one of the key trends in our path to purchase.
read more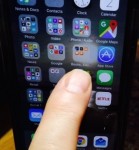 Does this sound familiar? You're reading, working, talking to a colleague or friend, sitting in a restaurant, waiting for a bus. All of a sudden you're seized by an overwhelming impulse to find something out. NOW! Maybe it's the title of a movie, the name of a hotel in New York or the person who built the Lego skyscraper installation on Bloor Street. And before you know it, you instinctively reach for your smartphone, as if nothing else mattered. And you start tapping.
read more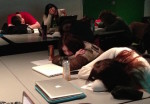 One thing I like best about Twitter is the serendipity of the stream. Just dip in and if you're following the right people, you never know what you'll find. Of course along with the good comes the seemingly endless gaffes, missteps and just plain public errors. And while they're entertaining to watch – if you're not on the receiving end – they're a needless reputation smudge both for organizations or individuals. 
read more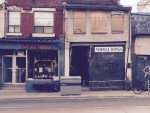 If there's such a thing as a one-two punch in content marketing, I'd say it's a seamless blending of words and pictures. That's nothing new, of course. Comic artists have done that for ages. So if text and visuals are the dynamic duo, the Batman and Robin of content marketing so to speak, where do the other characters in the franchise fit in? Here are several content takeaways and tips from the Caped Crusader and his colourful band:
read more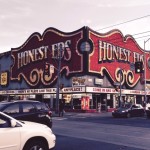 First of all: put your name in lights. If you've visited Toronto, chances are you've been dazzled by Honest Ed's – inside or out. The local purveyor of all things kitsch is a city icon. Its sign, a veritable light show of retail enticements, assaults your senses in the best possible way. Since 1948, when they opened the doors, Ed's has been a TO landmark, a place to find piles of bargains, deals and other assorted stuff. But what strikes me about the establishment is that at its heart, Honest Ed's is a pioneer in social media. Why? Because every corner, nook and cranny –…
read more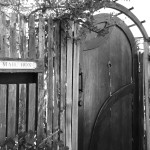 I've always thought of PR as inherently social. When I started in the business as an entertainment publicist, I spent my days on the phone with one media person or the other, trying to encourage them to come to a screening or show and write about my client. It was about stories + relationships.
read more