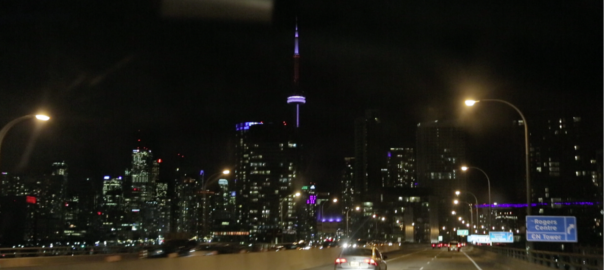 I was listening to BuzzFeed Canada's social media editor Elamin Abdelmahmoud give a talk at Social Media Week Toronto. He said about 75% of the content they produce isn't published on Buzzfeed.com. That surprised me. Here you have a successful digital media outlet that gets a lot of hits on its site. And yet, the vast majority of its stories, videos and posts have their home somewhere else. What does that say for other brands and organizations? Hub and Spoke Needs a Tire Change In the last 10 years, social media has democratized the way media is delivered to audiences and that…
read more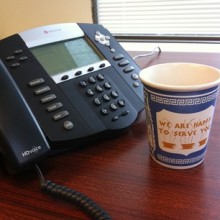 Should a PR person ever call a journalist? In many cases, the answer is a resounding NO. Yet it's something senior practitioners tell juniors all the time. 'Why are you emailing, pick up the phone!' We live in an age where relationships and trust are more important than ever. And the border between offering useful info and being a spammer is getting murkier all the time. So what can communicators do to stay helpful, relevant and not be perceived as a pest?
read more
Since January, we've been starting the UT SCS Digital Strategy Foundations class with a 'what's new' roundup of some of the latest apps, sites and stories of interest and why they're relevant to marketers and communicators. Sometimes I found things, other times students brought them forward. At our end-of-term tweetup, one of the students, Kara McAulay, suggested I keep this up as a blog series. I liked that idea a lot. So each week, I'm going to present a sampling of  several social media developments that catch my eye.  
read more
What Canadian wouldn't want to be in Arizona in April? Especially when you can combine the idyllic weather with the high calibre programming Abbie Fink and Michelle Olson have curated for the PRSA Western District Conference, April 18 to 20. I'm excited to be attending the event and presenting my Social Media Barometer – a look at some of the digital, social media and communications pressure points we're facing as PR pros. I'll be talking about the latest trends, issues and challenges and offering a forecast for the future.
read more
About three months ago, I stood in front of a group of 25+ students who'd enrolled in the inaugural U of Toronto SCS Digital Strategy Certificate Foundations course.  I asked them to introduce themselves and talk about what they do. It's a bit of an understatement to say their responses took me by surprise. I had people who'd been blogging for five or more years, community managers, entrepreneurs, government and agency communicators, mobile marketers… And I thought: what have I gotten myself into? This is going to be a challenging bunch. 
read more
It wasn't so long ago when those were all separate functions. You wrote something, sent it around and if you were fortunate enough to be accepted, your work was edited and then published. That changed with social media. The roles blurred and in many cases if you're a blogger or content producer, you find yourself doing all three functions at once. Sometimes not very well.
read more
I've been thinking about this a lot lately. Because PR, and specifically media relations/publicity, seems perched on the edge of the inbound-outbound marketing fence. Neither on one side nor the other. And that's a challenge for the industry trying to find its way in the new digital landscape.
read more
Last week I wrote about online security and how important it is to change passwords in order to safeguard your accounts and privacy. Now I want to talk about that other type of insecurity – the psychological kind. As individuals who are otherwise perfectly well adjusted, centred and completely at one with ourselves (aren't we? :)), we all have those gnawing feelings of self-doubt. And our online interactions often heighten them. As in: We went to high school together, why is that person taking so long to friend me?; I followed that colleague, shouldn't they follow me back?; I just…
read more
– Well. You're back. – Um, what? – It's been a while since we've seen you here. – Yes. Yes, I guess it has. – So… what have you been up to? – What do you mean? – I mean, where were you?
read more