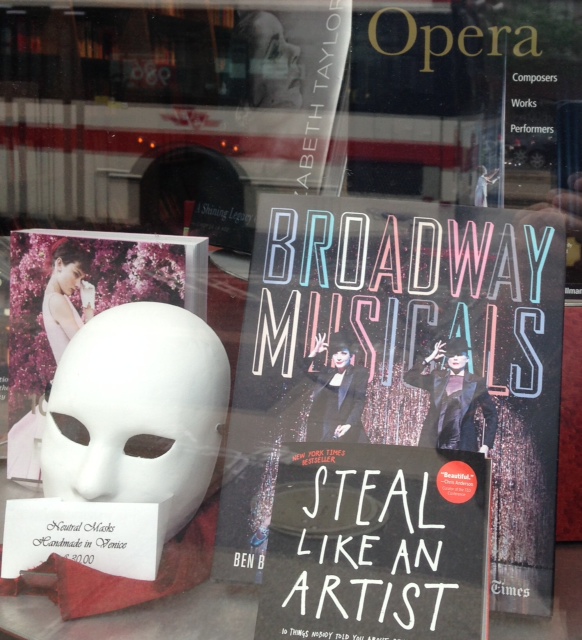 A little more than a year ago, when I returned home from Counselors Academy conference in New Orleans, I wrote a post called We're all in showbiz. Clearly this is something I associate with Counselors because it was the subject of the 52N (five minutes to inspire) presentation I gave at the conference this year. This was an Ignite-style talk – 20 slides in five minutes that advance whether you like it or not. It's tough because it all comes down to the secret of comedy – that is…wait for it… Timing.
read more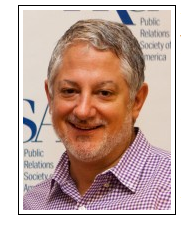 Many communications people were shocked over the weekend to hear the sad news that Arthur Yann, APR, vice president, PR, for the Public Relations Society of America died suddenly at age 48.  It was a tragic turn of events for a person in their prime. You can read PRSA's tribute to Arthur and also one from Gini Dietrich. I wanted to add my sentiments. I knew Arthur professionally, yet his warm personality made me feel like we were friends. I first connected with him when I phoned out of the blue to say that Inside PR wanted to become a…
read more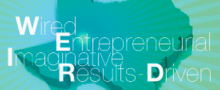 Since 2005, as many of you know, PRSA Counselors Academy has been my annual must-attend PR event. In fact, I get so much out of the conference I volunteered to be its 2012 conference chair. This year #CAPRSA is being held in Austin, Texas June 9 to 13, and in addition to the programming and people, it's a chance to experience Austin without all the hullabaloo of SXSW. My good friend Dana Hughens, who was last year's co-chair, steps into the CEO role – that's Chair Extra-Ordinaire 🙂 – and, along with the team of volunteers, has assembled a W.E.I.R.D.* and…
read more
What Canadian wouldn't want to be in Arizona in April? Especially when you can combine the idyllic weather with the high calibre programming Abbie Fink and Michelle Olson have curated for the PRSA Western District Conference, April 18 to 20. I'm excited to be attending the event and presenting my Social Media Barometer – a look at some of the digital, social media and communications pressure points we're facing as PR pros. I'll be talking about the latest trends, issues and challenges and offering a forecast for the future.
read more
This post was originally published on Inside PR 2.97. Live from New Orleans… well live to tape – Gini, Joe and I are together at PRSA Counselors Academy's annual conference for agency owners/leaders (and we all had our parts to play…). The theme is 'Jazz Up Your Agency: Stylings from the Best in the Biz' and we thought we'd recap our first day and a half.
read more
This is a slightly revised version of the message I wrote as chair of the 2012 PRSA Counselors Academy conference, which is, as I've said on a number of occasions, my PR highlight of the year. I've learned more about running a business, understanding people and communication industry trends and challenges from Counselors than anywhere else (including Mad Men :)). If you're a PR agency owner or leader, I'd encourage you to check out this year's schedule and join us in New Orleans. Feel free to contact me if you have any questions or want more info.
read more
This post was originally published on Inside PR 2.92. We start with some exciting news about Inside PR's new partnership with PRSA. We're heading to New York in early April to join them as the official podcaster of the PRSA Digital Impact conference. They've got a great line-up of speakers and we're planning to record a number of interviews with social media influencers that we'll use on future shows. Stay tuned for more details… This week, we feature an interview with Giovanni Rodriguez that roving reporter Martin conducted at SXSW.
read more
Too often the PR profession is defined by what it's not: as in …not advertising …not marketing …not (just) publicity. But it doesn't address the most important issue: WHO WE ARE. We've all experienced it; many people don't understand what PR does. To some, we're shadowy figures, pulling strings, spinmeistering, whispering – the darkest side of our industry and the one most often represented in movies because it makes for good drama. And while those things do happen – probably more than they should – it's a representation of a small part of the profession.
read more
If you listen to Inside PR 2.68, near the end of the show we announce some exciting news.  Gini Dietrich, Joe Thornley and I have partnered with PRSA and will be recording several podcasts at the PRSA International Conference in Orlando, October 15 to 18, 2011. We're also sponsoring a conference tweet-up Monday, October 17 (details to follow).
read more