I remember when I first set up my twitter account in March 2007 just after the company turned one and was all the rage at SXSW. I don't mind saying how nervous I felt. At the time, Twitter seemed like the great big unknown to me. And while I was fascinated, I didn't understand how it worked and got too hung up on the literal idea of followers. Why would anyone want to follow me when I hadn't said anything? I came to the conclusion it was both dumb and a mess.
read more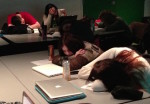 One thing I like best about Twitter is the serendipity of the stream. Just dip in and if you're following the right people, you never know what you'll find. Of course along with the good comes the seemingly endless gaffes, missteps and just plain public errors. And while they're entertaining to watch – if you're not on the receiving end – they're a needless reputation smudge both for organizations or individuals. 
read more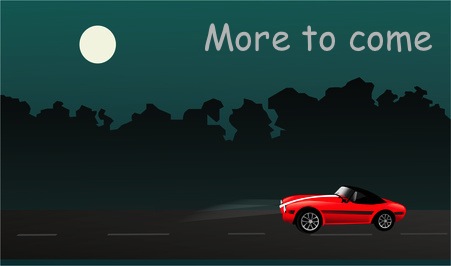 The rumours are true. Today, Instagram announced it's adding video to its platform, currently home to 130 million monthly users. The goal is to offer motion while staying true to their core principles of simplicity, beautiful images and community. So what differentiates it from Vine? The videos are 15 seconds long and you can delete and replace a portion as you're shooting and not have to start over from scratch. Users can choose one of 13 new filters, have the ability to select a cover frame image and access the same social sharing options we already know. And Instagram launched…
read more
So a big TV programming exec jumps ship and moves to Twitter… Seems like that says a lot about where new and mainstream media could be heading. Here's this week's recap: The news in Canada is not only that Twitter's setting up shop, it's that it has appointed, Kirstine Stewart, VP of programming at CBC TV, as the country's first Managing Director. Ms. Stewart has a long and successful broadcast history. Now she's going from 22 minutes to 140 characters and six seconds. It will be interesting to see what she brings to Twitter from a content POV. And in…
read more
In the last week, we saw a fair bit of activity on the mobile front by some of the bigger social networks – and especially Twitter. Here's a recap of what's new: Twitter Yesterday the AP Twitter account was hacked and sent out a false tweet about the U.S. President being hurt. This led to a stock market tumble and then a quick recovery when the story was proved false.  It highlights the need for all of us to filter and verify content before we spread it. That may slow us down a bit, but it's worth it. The latest…
read more
Last week I wrote about online security and how important it is to change passwords in order to safeguard your accounts and privacy. Now I want to talk about that other type of insecurity – the psychological kind. As individuals who are otherwise perfectly well adjusted, centred and completely at one with ourselves (aren't we? :)), we all have those gnawing feelings of self-doubt. And our online interactions often heighten them. As in: We went to high school together, why is that person taking so long to friend me?; I followed that colleague, shouldn't they follow me back?; I just…
read more
Many of us are – insecure, that is – though we may not realize it. And I'm not referring to our personal psychological states (maybe in another post). Last Friday evening, I got an email from Twitter saying my account may have been compromised.  I often get emails like that from spammers pretending to be banks or PayPal and attempting to get information.  I never click on those. The same goes for Twitter DMs that claim someone has a photo of you that is…well, shocking. So I wasn't sure about the Twitter situation and decided to check the site's blog.  Sure…
read more
With all the chats, hashtags and events being shared in real time, it's more challenging than ever to wade through the streams and discover topics of interest. Enter Chirp Guide, a new platform still in beta, founded by Rob Schutz. Chirp Guide is community-based resource that organizes Twitter events lets people have a 'TV Guide' overview of what's happening and when. You can follow the programmed streams (news, politics, sports, TV), customize feeds and find, add or rate the quality of live tweeted events. I like the concept and had a chance to ask Rob a few questions about the site.
read more
Last week during the U.S. presidential debate, KitchenAid got into hot water when one of its staff tweeted a rude, snarky comment from the corporate account, rather than using a personal one. You can read more about it from Gini Dietrich. This isn't the first time something like this has happened and it won't be the last. So, if you manage professional and personal Twitter accounts and you feel you have to make a mean, sick, tasteless, angry, off-colour, blue or otherwise offensive remark/joke – and you're not a comedian or known as a snarky person online – here are…
read more
OK, I'm not exactly referring to the movie viewing experience of the '50s. But I am thinking wide-screen. We know our social/digital world is a visual one and as marketers and communicators we need to tell graphic stories (but not that kind of graphic :)) . We understand the importance of standout images for Facebook's timeline cover photos, Google+ profile pages and of course, Pinterest. And now Twitter's jumped into the frey with the launch of its new header photos.
read more