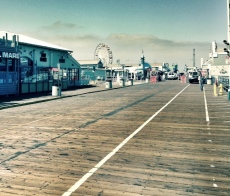 The PR profession has long relied on 'the kindness of strangers'. In fact, I'd venture to guess that if you're in PR and of a certain age, you're probably an optimist. Or were at some point. How else could you survive in an industry with no guarantees, a lot of hoping, and an unwavering belief in unbalanced relationships? 
read more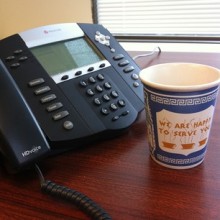 Should a PR person ever call a journalist? In many cases, the answer is a resounding NO. Yet it's something senior practitioners tell juniors all the time. 'Why are you emailing, pick up the phone!' We live in an age where relationships and trust are more important than ever. And the border between offering useful info and being a spammer is getting murkier all the time. So what can communicators do to stay helpful, relevant and not be perceived as a pest?
read more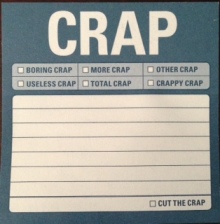 We've all heard the expression: there are no bad ideas. And you know something? That is just. not. true. There are some awful ideas out there. Real stinkers. But many times absolutely ridiculous-sounding, bottom of the barrel sludge can become the creative equivalent of a vaccine – a moldy concept that sparks a creative cure. 
read more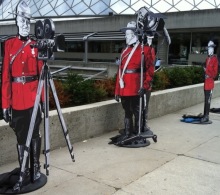 After I graduated from university my first real job was playing the role of junior copywriter at Canada's largest ad agency. I had an office, clients – even a secretary to type memos and schedule appointments. I was in the company of Mad Men…almost. The thing that excited and scared me most was coming up with that 'Big Idea to Wow the Client' – my chance to shine and live up to my department's name. This usually started with a brainstorm and I'd walk into the room ready to take centre stage. And then…brain freeze.
read more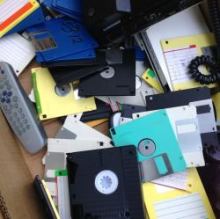 "If you visit American brand, you will find it very grand, just two things of which you must beware – don't click the content, you don't want to share…" Anyone who remembers Tom Lehrer's iconic and hilarious social satire, Pollution, will know those aren't the words to the song. And apologies to the author, but I think his premise is a wake-up call for content marketers today. There's an overabundance of content production – and that includes this post. A veritable Thanksgiving of blogs, photos, videos, podcasts, infographics, updates, pins…you name it. 
read more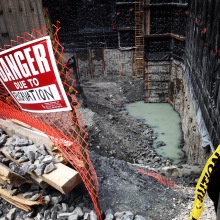 For the past few years, I've been going back to school in the fall – as lead instructor in University of Toronto's School of Continuing Studies Digital Strategy Certificate program. You can follow our Twitter conversations #digitaledu. This semester, I'm teaching the Advanced Practices in Digital Reputation Management course again – as well as developing it into an online format. And one of the things I say to students – working professionals, really – is that when it comes to an online issue or crisis, the question these days is not an if, but a when. And you need to ask yourself…
read more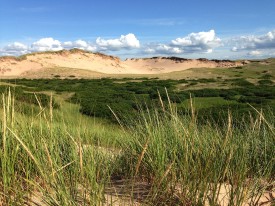 Summer may be over, but if you're like me, you're still feeling more centred and relaxed… In a bit of a Zen-ish state. Though one that will soon be replaced by the hustle and bustle of fall. Which got me thinking about communications and how we agonize about so many things. And no wonder. Marketing communications – especially on the agency side – has long been considered a stressful path to follow. You work endless days (and nights), often at warp speed. You're bombarded by deadlines as well as questions and requests from clients, suppliers, partners and colleagues. And that was in the olden days…
read more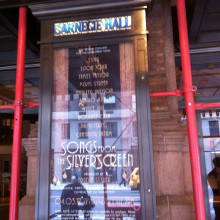 These days it's not enough to be in the news, you need to create, produce and share it. And in order to do that you need to think like a newsroom and amplify stories via social and digital channels. We live in a world with an overabundance. So how can you break through? That was the subject of my workshop at SXSWV2V. Here are 10 tips to get started: 
read more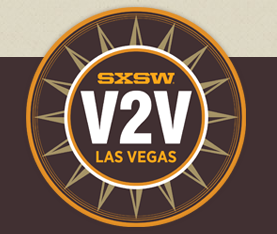 Here's how it used to happen: You created a business and wanted to shout that to the world. Or maybe you had big product launch or some important company news. You wanted to get the word out there and generate some of that elusive buzz. So you called a PR agency or publicist and they invariably said, "Let's do a news release. That'll get you noticed!" And more often than not, that's how thing went. I'm oversimplifying, of course. If you were working with someone reputable and smart, there was a strategy and carefully targeted outreach based on longstanding relationships and an…
read more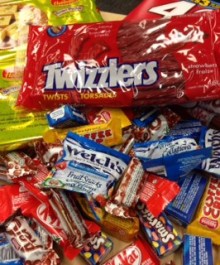 When I saw the headline: 'Americans Say Social Media Have Little Sway on Purchases. Vast majority use social media to connect with friends, family', I was, to put it mildly, intrigued. After all, a lot of brands and businesses are pouring resources into connecting with people on social networks. A lot of agencies and consultants are, too. Couple that with the fact that the report was based on a survey by the venerable Gallop organization and I was curious about the results.
read more